Are You Ready to RISE Up?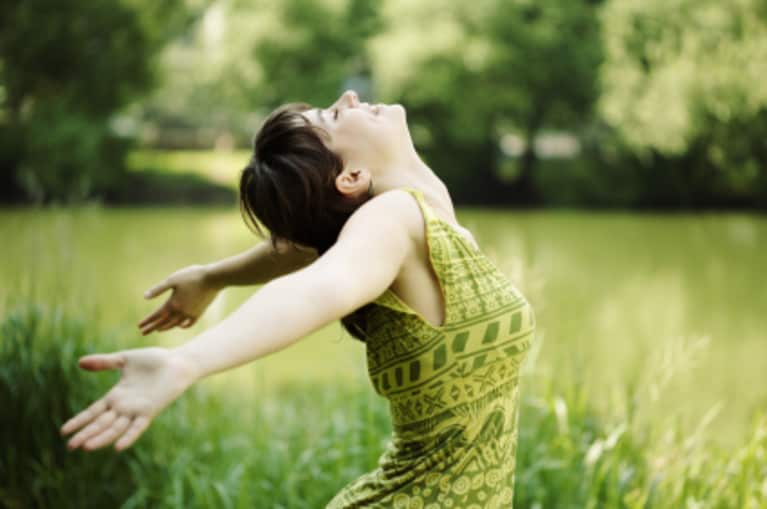 Are emails about resolutions and goals filling up your inbox? I want to talk about what you're going to do differently this year... and how to make it stick for good.
Who do you want to become this year?
Beyond the limitations and memories of failure, stories and current scenarios, you feel there's something else out there. That "something else" isn't actually "out there"...
Your answers are within you, waiting to be illuminated.
But you can't use the same old match to light it. It's gonna take something a bit
more powerful. The same ol' way of doing things is just so 2011... or let's say 1992,
1989, or even 1979....
Are you following me?
Don't you think it's time to RISE UP?
Instead of just getting by, playing it safe or repeating the same patterns, let's rise up to a wild adventure called YOUR LIFE.
Go from "I should..." to "I will."
Make a promise to yourself, and leave a comment below to share it with the world. Put a stake in the ground. Let the earth rumble, and hold a glorious closing ceremony for your old self.
Try out these 2012 RISE UP Statements:
When you catch yourself "shoulding", it's time for action. Get out of the head space of "I can't," "Who am I?" or "They must be right...."  If you want to end that relationship, move to a new state or leave your job, then listen to that voice.
RISE UP: Insert -- "I can, I will, I am," and DO IT. Don't look back. Live it. .
Go from Quieting Yourself to Awakening Yourself.
When you're not taking care of yourself and your needs, when you're just getting by -- pull yourself out of your funk and own it.
RISE UP:  It's ok to feel this way. Go deep into your feelings, and trust the truth is hidden. Feed your soul what it wants; connection, love, acceptance in nature. Meditate more. Surf, dance naked in the forest, paint your body, take a yoga class, run, spend time with a girlfriend, or give back to someone in need.
Choose one thing you want to rise in this year and stick to it because it makes you feel incredible.
Go from Being Spiritually Empty to Completely Satisfied.
If you're just running around disconnected from your inner self, you'll burn out. No question.
RISE UP: Invest in yourself. Look at life as a spiritual obstacle course. Use your downs as doorways to your ups, sideways and spirals. Stop. Observe. Ask yourself: "When do I feel connected to nature? Does music plug me in?" What's a way you've always found solace? Start there.
Go From a Pro Thinker to a Pro Feeler.
This was big for me in 2011. So many of my clients are thinkers who are afraid to feel.
RISE UP: Feeling is good. When you say "I think..." follow with this Q - "How do I feel?" Your feelings are you real wisdom. Instead of pushing them away out of fear of getting stuck -- watch them. Your emotions are like the weather. They change, get out of control then settle. It's all part of embodiment.
Go from being ticked off at the Universe to LOVING It. 
When you feel or say "I'm not good enough," you're insulting more than yourself - you're insulting the big U -- the universe.
Listen in for that child you used to be. She may just be sad and frightened no one will love her. Take a moment and give her love. Really, give her love, reach out your hand and ask her to join you. Ask her to be part of your revolution to be come an evolved you.
RISE UP: Remind yourself there is only one of you. Your old self is not you. Change the groove to "If not you... then who?"
If you're good enough to let the sun shine on you, you're good enough for anything.
Knowing what you have to change is easy... but your tools may need sharpening. There may be an upgrade or re-frame that you just can't see yet.
Feel like you may need a loving kick in the rear to help you finish what you start in 2012? A partner to help you apply new, out-of-the-box strategies for a successful career and a new sense of beautiful YOU? Click HERE to watch an inspirational video that is complete with a love note for your SOUL.