How to Pack for a Yoga Retreat...in Mexico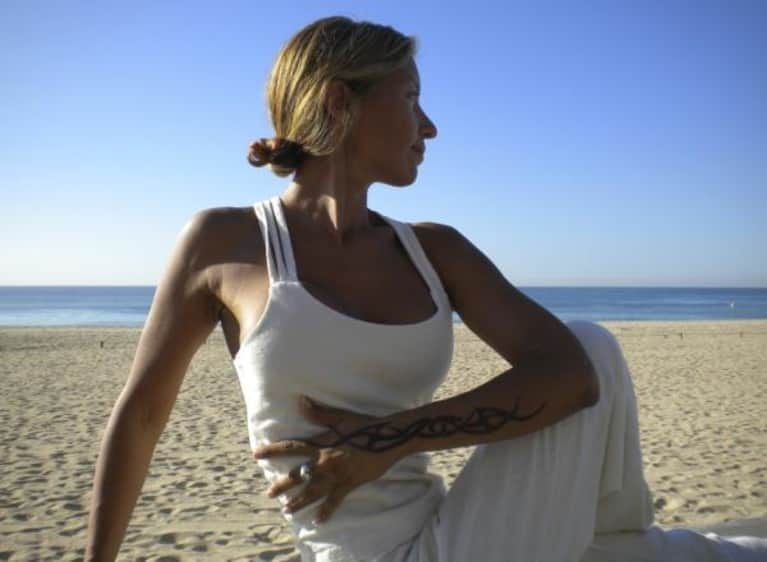 Nobody really likes packing. I traveled 70 percent of the time for years while in the corporate world so I know this. And now I lead national and international yoga retreats which lead me to a continuous flow of packing and unpacking. From this experience I want to help make it easier for you. I remember the first time I went on a yoga retreat to Mexico, I severely overpacked. I didn't use half of what I brought with me and I didn't have enough of what I really needed. And not only is the overpacking a disappointment while on vacation, it's the extra work after the trip to put away all the extra stuff that eats up time. Let me save you the trouble.
What do you need for your typical Mexico Yoga Retreat?
1. YOGA CLOTHING: Bring half has many outfits as you think you need especially if you are a regular "hot" yoga person. You are not going to perspire like you do in a closed, heated 110 degree room as compared to a beach or jungle or open air palapa which are the typical yoga venues in Mexico. Instead be sure to pack extra layers from cami/tank to a longsleeve top to a light jacket. I know what you're thinking "it's Mexico" it's always hot. Actually with the breeze off the ocean for an evening class or even a sunrise beach yoga class you need the layers of warmth and protection. Also don't worry about wearing the same outfit more than once. Try to pick a "color story" of 2-3 key colors and bring things that all match one another and can easily be interchanged. This is a retreat where for sure you do not need to try to impress anyone.
2. TRAVEL MAT: Find out if mats are provided and if yes then don't bother bringing your own but bring something to put over the mat like Yogitoes. Or if you are really particular and must have a home mat bring a lighter travel mat that will pack easily. For a week-long yoga retreat in Mexico you don't need to check a bag and often the only reason students do is to bring the biggest, heaviest mat they own. These days you have to pay for the checked bag so basically your $65 mat now has this extra tariff of $25-$35 as a checked bag. Save the money. Go light, or use what they have.
3. TOILETRIES: Ask if you are allowed to use your normal shampoo and conditioner. Many of Mexico's yoga centers are eco-conscious and will ask you to use their shampoo/conditioners as they recycle the water. Be sure to bring your SPF, and even if you don't need them bring tampons, feminine products. Of all the Spanish phrases you benefit from learning this is one phrase that you can do without. Just be prepared and have your own stash.
4. CASUAL CLOTHING FOR MEAL TIMES: The most beautiful resorts are all very casual even for evening dinner. Bring clothing that is comfortable and packs easily along with a light wrap, a jacket or cardigan that you can wear over your dinner time outfits. Once the sun goes down it can get chilly in all the open air dining that is most common. Also keep in mind that often there is not much time to change for dinner after the evening yoga practice so bring items that are easy and elegant to slip on. Also keep in mind that you will be walking in more natural surroundings to and from dinner so fancy shoes or shoes with heels won't afford you the best comfort.
5. SPORT SPECIFIC ITEMS: If you like watersports then bring board shorts, swimsuits, goggles and all the appropriate gear. And if you know you want to hike or horseback ride bring closed shoes or hikers. Check the itinerary for your retreat and see what's included and what else is available that you plan to do so you have the necessary sports items. These are not convenient to buy if you forget as most retreat centers are off the beaten path away from downtown centers.
6. CARRY-ON BAG: Save yourself the money, you don't need to check a bag. You can scale down and fit everything into a carry-on and a small backpack. This will also decrease the headache of having your luggage get lost and you will get to skip the long waits at baggage claim.
Quick List of Must-Haves:
Passport
Airplane tickets, boarding pass or electronic versions
Travel Documents: itineraries, phone numbers
Basics like socks, underwear, sleepwear, swimsuit, hat
Toiletries like toothbrush, toothpaste, deodorant, hairbrush, comb, feminine hygiene supplies, aspirin, sunscreen
Medications, prescriptions, eyeglasses, contact lenses supplies
Tech Stuff like power cords, chargers, camera, cell, mobile device
Misc stuff like Book light, headlamp, notebook
HEAVY EXPENSIVE MAT OR YOGA PROPS
FANCY CLOTHES
SHOES WITH HEELS
FLAT IRONS, HAIR DRYERS
LAPTOP
TOWELS
A CHECKED BAG
SELF-CONSCIOUSNESS
Most of all what you don't need to pack for a yoga retreat is self-consciousness. The definition of self-conscious is "to be conscious of one's self as an object of the observation of others." You will not be under the same degree of scrutiny that you might be at home. And that's a good thing. It will only get in the way of the transformation possible for you while on retreat. Larry Harvey says:
"We live in the most self-conscious society in the history of mankind. There are good things in that, but there are also terrible things. The worst of it is, that we find it hard to give ourselves to the process."
Pack light and give yourself to the process. And from there nature of your beautiful surroundings and the time to move and breath with freedom will have you lightening up, dancing, and releasing long-held inhibitions vanishing all self-doubt!