How to Find the Right Yoga Teacher Training for You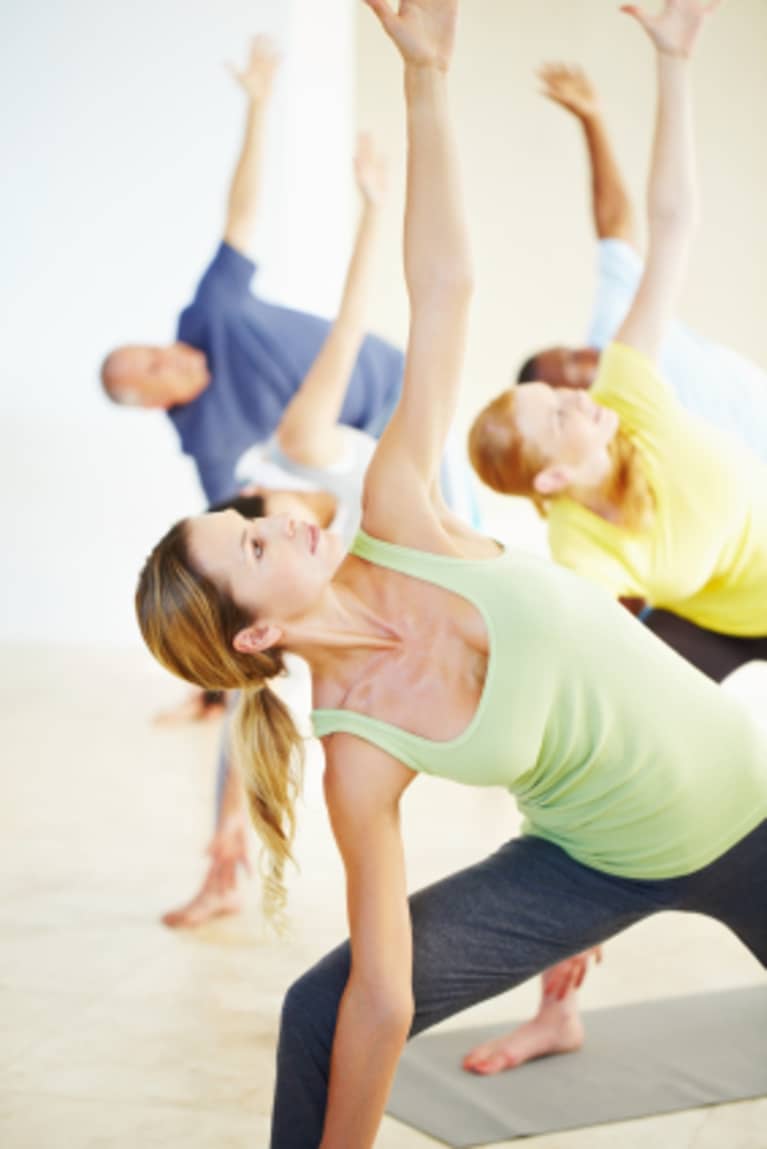 In 2010, I went to Costa Rica for some much needed rest and relaxation. It was there that I met a young woman who had just completed her 200 hour yoga teacher training. She had done a three week intensive in the jungles of Costa Rica that included an enormous amount of asana practice, lecturing on everything from philosophy to alignment, organic meals, and meditation. After hearing about her experience the idea of completing a teacher training program started to manifest itself within my mind. Upon returning home, I began looking into yoga teacher trainings and found that finding a school and teacher is a journey all in itself. These are my top five things to consider when pursuing a teacher training program:
Why do you want to do it?
For me, I started wanting to do it because I yearned for a better understanding of yoga. I had no intention of teaching but through the workshops and lecturing I found myself seeking out the role of a guide and helping people find inner peace through yoga. Take a moment to think about the reasons why you want to participate in a teacher training program... perhaps you are looking to improve your practice or start teaching as a way of additional income. Whatever the reason might be – it's important to know 'why' because it will help you find the most appropriate school.
How much time do you have to devote to the training?
I don't know where I even find time anymore but it's all about priorities and fitting them together like a puzzle. There is a variety of scheduling options for teacher trainings – some are month long intensives, some are spread over a few months to a year. Figure out how much time you have to dedicate to the training so you can find the right program for you. My program was 16 weeks – 4-6 hour chunks every Saturday and Sunday, 1-2 hours every Tuesday night for lecturing, 3 all day field studies, and then 2 class practices per week, and 1 internship class with another certified teacher every week. It's a lot – especially when you work full time, are finishing up your degree, raising kids (dogs in my case), and making time for family and friends. You have to look at your time – decide what is a priority in your life and then find a training program that works with those priorities. Don't do a month intensive if you have other priorities that will interfere – the last thing you want is for this experience to cause stress in your life. Also factor in travel – my training was a 20 minute drive from home with no freeway involvement. Make sure you aren't going to get frustrated with a 2 hour drive to LA or that a month in Mexico isn't going to impede on what you have going on at home base.
What is your budget?
Teacher trainings are somewhat pricey and in my experience most do not offer any kind of work exchange (in case you were wondering). The teacher training I took was $1,800 for the entire 16 week program. Depending on the school you go through, location, and duration this price can spike massively. As far as I can tell – the higher cost programs are more expensive because there is a well-known teacher on board/hosting, it is a well-known school/chain of studios, or it is in an awesome location like Indonesia or Spain. For me, $1,800 was a bit of a reach but this was something I really wanted to pursue so I made it work. Decide on how much you can spend and factor this into your search. Keep in mind that to be a Yoga Alliance certified school they have to have faculty that is certified and Yoga Alliance does a thorough check to ensure the school is meeting the standards. So the cost may very but the quality should be fairly standard across the board.
What style of yoga are you interested in?
Hatha, Vinyasa, Ashtanga, Anusara? Many programs are centered on a specific style of yoga – especially as you venture into your 500 hour training programs. If you are hooked on one specific style consider schools that specialize in it.
Do you vibe with it?
Before you make a commitment – go and check it out. Many schools offer an intro class where you get more information on the program and get an opportunity to meet the graduates. Do this – you are going on a journey with these people so it's best to make sure the vibes are good before you sign up. While you are there ask all the questions you might have... verify that they are registered with Yoga Alliance, ask about make-up fees for missing workshops, ask if they help with job placement, anything you can think of so that you at least have a better idea of the voyage you are about to embark on. If the training is in another state or country ask if the school can put you in touch with a graduate so that you can pick their brain.
I hit a few bumps on my way to and through teacher training but that's part of what being a yogi is to me – it's finding the peace within the struggle, whether it be a pose or a new experience. I am beyond happy that I pursued a teacher training – it changed my life for the better. I am now teaching three classes a week and I absolutely love it. In addition, I have joined the faculty of the school I attended so that I can be a part of this journey for someone else. On top of enjoying the teaching aspect – my own yoga practice is also more special. I have a greater understanding of what the practice of yoga is all about making it a truly important part of my life that I honor with my whole heart.