6 Ways to Make Today Better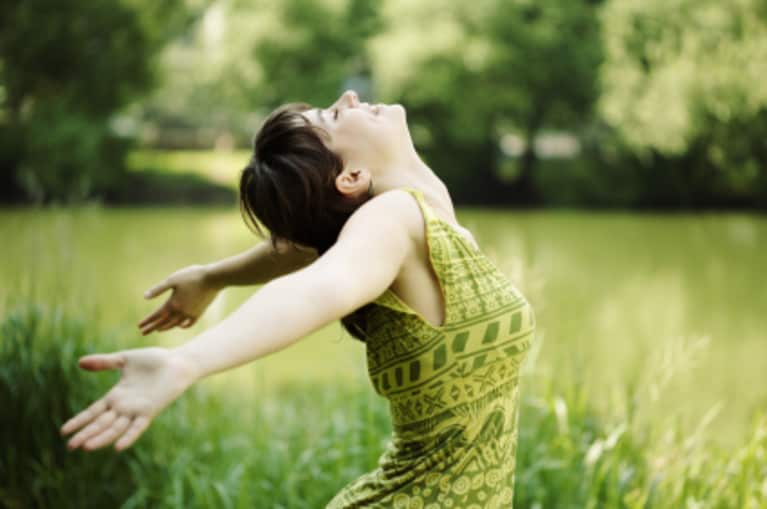 Do you find yourself planning for when things are better in the future? Do you say things like, "When I have more money, I will be happier" or "when I have more time I will laugh more and play with my kids more"?
Here are six tips for grounding your energy, inspirations and time in order to become truly present to the gifts you have right now!
1. Create a daily practice - In yoga it's Sadhana -- or daily spiritual practice. This could be anything from getting up and going for a brisk 20-minute walk, to taking 5 minutes to breathe deeply into your core, or journaling. The trick is to pick one thing and get consistent and persistent with it. Once you do this you'll start to see the effects blossom into your day. (And your friends and family will thank you, too!)
2. Identify your values - What in life REALLY matters to YOU? Is it your spirituality, your family, your time spent on vacation, how you help others? Have you ever thought about it? Or do you just go with the flow of the stream of the other fishes? This list can be updated constantly, but it is a great foundation to help navigate the many directions and complexities of life. I like to say, 'if it matches your values then green light -- go...if it doesn't then let it go.'
3. Put on your grateful pants - It can be super easy to focus on all the things we don't want. But when we do this we attract more of what we don't want into our life. "Worrying is emotionally rehearsing the things we don't want to have happen." When we can connect with our heart center and focus on things that we're grateful for, it literally transmutes the way our body feels and sends happy little messages to our cells, energy systems, and universe.
4. Resolve to be unresolved - Contrary to what those neat little packaged romantic comedies are telling you, life is not one tidy little linear path to success and fulfillment. It is an expansive ever evolving journey. It will be packed with plenty of gifts (as long as you're willing to see them) as well as things you may not want to have happen. The sooner you are able to realize that there is no END game or final destination, the sooner life's pace can be embraced for all of the wonderful moments it has to offer.
5. Tell your inner critic to take a break - We all have one. It's that sneaky little voice that tells us we can wait to do that one thing until tomorrow and then tomorrow keeps changing to the next day and then before you know it you're 80-years-old and it never got done. Don't let this happen to you!
6. Get REAL... silly - Carefree ridiculous silliness is the best way to lighten and brighten up your day. If you have a hard time letting loose then try some hip circles (like you are hula-hooping but you dont have one). You can even do this at your desk. You might just help someone in need of  a giggle and even brighten up your day.