Bless Others, Heal Yourself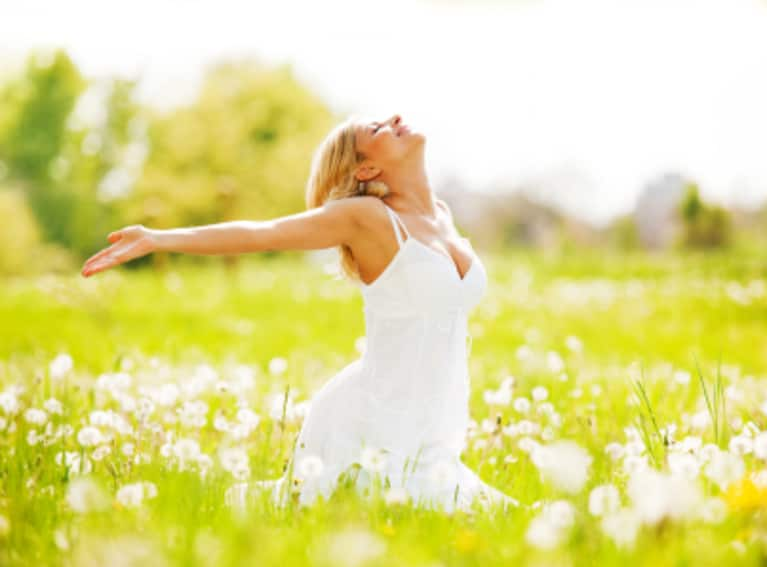 Still searching for a New Year's Resolution? How about this: start blessing others. Although this is something I've been doing for a while now, I used to cringe at the idea of being a spiritual poser. Who was I to give a blessing? I figured I was so far away from transformation that to give someone a blessing would be the metaphysical equivalent of slashing their tires on a desert highway. They weren't going to get any closer to enlightenment with me as their guide. It's also probably safe to say that most people still feel this way. I'd like to propose however, that not only can you bless others, but that blessing others --- especially those with whom you have challenging or difficult relationships --- is instrumental to healing yourself. Here's how:
1. It encourages us to forgive others. When you choose to bless others, you recognize that they embody the same Divine essence as you. Recognizing their Divine essence allows you accept, at the very least, this within them. Once we can finally begin to accept others as they are without trying to change them, it becomes much easier to forgive their mistakes.
2. It encourages us to forgive ourselves. In the past, when I didn't think I had a right to bless others, I was obviously harboring self-doubt and, dare I say, a bit of self-hatred. Since granting myself the permission to bless away, and by creating space to forgive others, I've recognized my own Divine essence just a little bit more and have thus been more forgiving toward my own shortcomings.
3. It makes space for love. When we forgive, we love. It's that simple. If we bless someone, then we are creating room to love both them and ourselves, which is the source of all misery or happiness.
Since realizing that I have the ability to bless others, I've also realized that I don't need to go anywhere to reach transformation. By learning how to forgive and love, I'm simply allowing my transformation to work its magic from the inside out. So, how to you make the jump from thinking you have the ability to bless others to knowing you have the ability to do so? It's simple: bless others. It is the process of doing this that will heal and transform you.
Still uncomfortable with breaking out the cassock and placing your holy hand on strangers' heads? Not to worry, you can begin the healing process by silently blessing the guy who motioned for you to take a prime parking spot in a snowstorm, or even better, the guy on his cell phone in the movie theater or the woman who just cut in front of you in line. They might not know that you're silently blessing the crap out of them, but trust me, the Universe knows and that's all that matters. Try it, and I guarantee that the simple act of taking the time throughout the day to bless the strangers around you, the people whom you love, and especially those with whom you have difficult relationships will start to create more space within your heart for forgiveness and love.
Oh, and don't feel like you have to wait until the New Year to begin. Go ahead and start spreading the love and healing now! The Divine within you will thank you for it.