Step Out of Your 'Comfort Box' in 2012
December 30, 2011 — 18:00 PM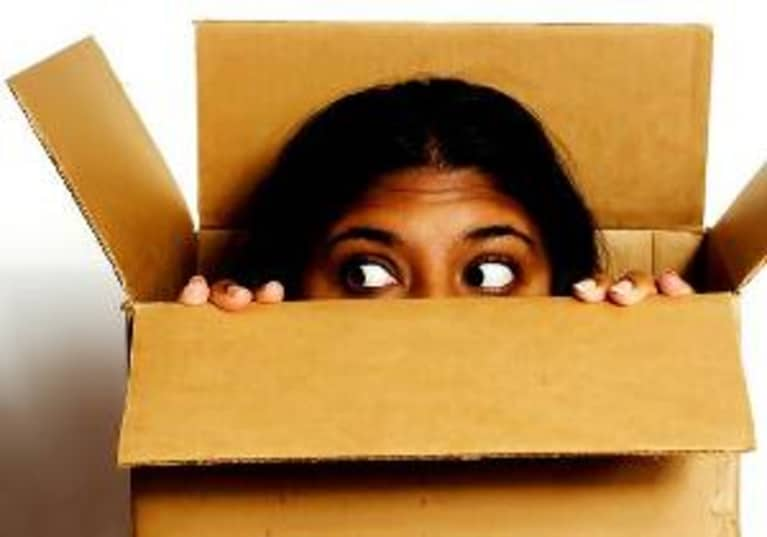 "Don't fear failure so much that you refuse to try new things. The saddest summary of a life contains three descriptions: could have, might have, and should have." ~ Unknown
I recently shared a heartfelt conversation with a friend who was coping with losing her job. While the unexpected loss brought on negative emotional trauma, it actually opened new doors that might steer her down a different path – a path completely different from her former work.
She had two choices: Do the same line of work because it is comfortable and what's expected? Or take a leap of faith and try something new for a change?
When I internalized my friend's situation, I realized that it is much like my own.
For 10 years, I have stayed in a profession because it's what I went to college for. It's predictable. And I have a habit of doing what is generally expected of me.
Then, there is an opposite side of me – a multifaceted individual who secretly feels "stuck" and longs for creativity, adventure, and ultimately, fulfillment. Eventually, we itch for something different, something we desperately want to try but haven't quite taken the plunge to do it.
These two choices are always in front of us. Yet so many times, we choose the safest route.
It's easy to see why. We instinctively choose the least adventurous or messy road because it offers the most stability and security. Sometimes, we choose by following the money. Other times, we follow other people's dreams for us. We bury our own deepest desires for fear of riding the unpopular route. As a result, we create our invisible "comfort box" that offers us a makeshift safety barrier from external forces and the unfamiliar. We naturally want to feel safely snugged inside it.
Unfortunately, once that box is constructed, we rarely open and venture outside of it, convincing ourselves that "new things" don't fit the box.
When we become comfortable at our current state, we hit cruise control and fall asleep at the wheel. It's like a Ferris wheel in that never-ending circular motion, doing the same thing, over and over again.
While there is something to be said about choosing the safety net, ask yourself this: If a new opportunity presents itself outside of your comfort box, would you allow self-doubt and fear to stop you?
Trying new things come in all sizes: big, small, some more subtle, others are bolder. All it takes is a small dose of courage, confidence, and an open mind to step outside of the box.
Here are a few ideas to get your adventurous juices flowing:
Learn a new language
Try a new authentic or exotic cuisine
Travel overseas and explore a new culture
Make new friends with different interests
Read a new genre of books
Explore an unfamiliar neighborhood
Pick a new hairdo (or hair color)
Sing karaoke (if that isn't your thing)
Go on a job interview even if you're not actively looking
Pick a new hobby
Go skydiving!
Watch a documentary
Take a sabbatical and volunteer your time and talents
Start your own business
Try a new workout routine
Be a tourist in your own town
Take up a class at a local community college
Rescue and adopt a new pet
Pick a new nail polish color
Move to a new city
There are lessons to be learned in any new adventure. With it, we mature and expand, accumulate new experiences and wisdom, and become better versions of ourselves. When we consciously challenge ourselves to step outside of the box and explore new ideas, our hearts open and we can begin to relish in the joys of new wonders. This "new thing" could even spark a new interest or refuel a forgotten passion.
As we prepare to put our list of dreams and intentions for the New Year – a symbol of new beginning – I challenge each of you to find the courage to try something new, outside of your comfort box.
As Roger Von Oech, author and speaker, once said, "Everyone has a risk muscle. You keep it in shape by trying new things. If you don't, it atrophies. Make a point of using it at least once a day."
You might even be surprised how much you end up loving it!
image via