It's Yoga Detox Time! Poses for Energy and Zest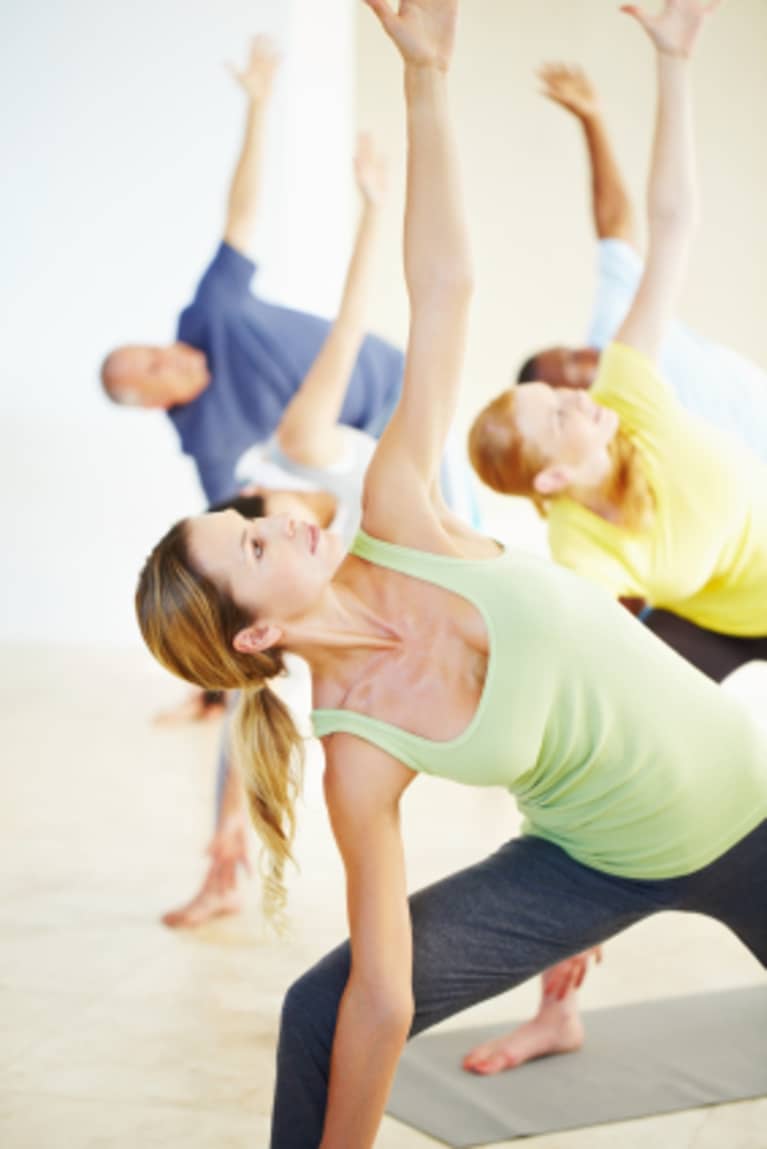 Feeling sluggish, tired and/or irritable? Having trouble with digestion? Experiencing break outs (acne)? It might be time for a yoga detox.
Yes, we are in the high season for overindulging...it's party time, after all! Time to celebrate holidays with friends and family -- lot's of gingerbread cookies, homemade surgery snacks, extra special alcoholic drinks, high fat casseroles, cured or processed meats and cheeses (triple yum). What's not to love? While it may taste fabulous at the time and you may thoroughly enjoy an extra helping (or two), your body probably won't thank you for it later.
Keeping energy levels high (so you can better spread holiday cheer) is often difficult when we overindulge. Too much of a good thing is often just as bad or worse, than too much of an unhealthy thing (be it food or drink). When we overindulge it puts our bodies on high alert to work harder to process and the feelings of fatigue or even flu like symptoms that you experience the morning after that kickin' Christmas party/New Year's Eve party are very often due to your body saying...dude, enough already!
Here are some poses and some practical advice on what to do from a yoga perspective to create energy and zest and avoid the yuck from overindulgence!
You MUST Sweat!
Do yoga (hot yoga rocks for this), dance, run, speed walk....do ANYTHING that makes you sweat. Skin is the largest elimination organ in the body, thus it is super important to the detox process.
Try any of these yoga poses or just one...whatever works for your fitness level and time frame.
Lengthen the Spine. It stimulates digestion.
Downward facing dog
Crescent Lunge
Extended forward fold
Chair Pose
Compress and twist...squeeze toxins our of the cells and wring out (yes...just like a dirty dishrag) the abdominal organs. This creates healthier cells and aids the body in elimination.
Standing Forward Bend
Extended Child's pose
Rabbit
Lunge (prayer) twist
Seated Chair Twist
Marichyasana III (Marichi's Pose)
Noose Pose (Masasana)
Practice inversions (flip your body upside down). Inversions help to drain accumulated lymph fluid from the legs and re-circulate it through the body. This is a huge benefit the immune system. Let's face it. We need all the benefits we can get!
Supported Shoulder Stand
Plow Pose
Supported Headstand or Legs up the Wall Pose
End in Savasana!
Now, one last little tidbit of yogic advice: As in any yoga practice, hitting it with a qualified teacher is always a good idea and getting prior approval from your health care giver (especially if you have spinal issues or disc herniation) is a must before jumping in with both feet.
Here's to a very merry 2012 and seeing YOU on your mat!:)
Namaste friends!