The Power of Deepening a Familiar Yoga Pose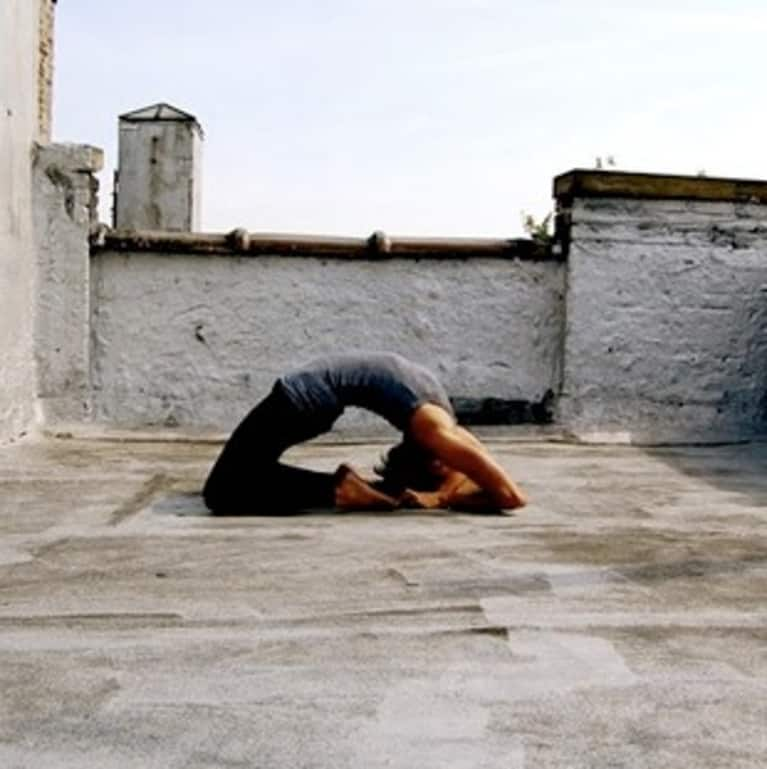 It's no secret that yoga inspires growth and change in all areas of life beyond the mat. A commitment to consistent practice speaks to a larger commitment to oneself. Focus on the breath and awareness of the body's edges are stepping-stones to living mindfully.
Being present, in the moment, is a necessity as one moves through each asana, but can be one of life's greatest challenges. The lessons I've learned on my mat have helped transform my life from the inside out. Beyond the physical benefits of the practice, yoga has taught me to see life as a journey.
Every time I step onto my mat, I have learned to let go of any expectations of mastering a posture in a familiar sequence, or to compare my level of practice to my neighbor's. Letting go of the maddening forces that drive people to compete or to arrive at a destination has been one of the most important lessons that has deepened my understanding of the spirit of yoga.
Today, as I flowed through my usual sequence in my wonderful hot class, I bent backwards as I supported my hips and lower back with my hands in camel pose. I can't remember the number of times I opened my heart and let my head drop back in this pose. I felt I needed to challenge its familiarity. If I could overcome the initial fear of letting my heart-space feel completely vulnerable in camel, I could reach further into its fullest posture. So I took the leap and, for the first time, found myself in full camel, with my elbows firmly planted on the floor, as my gaze grew further back. I was stunned to find myself completely bent backwards, in a position I would not have considered deepening. I was scared that I would injure myself and that I wouldn't be able to hold the pose, but my body and mind finally challenged those fears, and ultimately opened me up and renewed my practice.
This renewal reflects the constant shifts and changes in my life, and a growing curiosity to understand and better my own self. As I face many new and uncertain challenges on my path, the lessons I've learned and the leaps I took on my mat will help guide the decisions I make and will keep me open to all of life's possibilities.