All I Want for Christmas Is... "What I HAVE?!"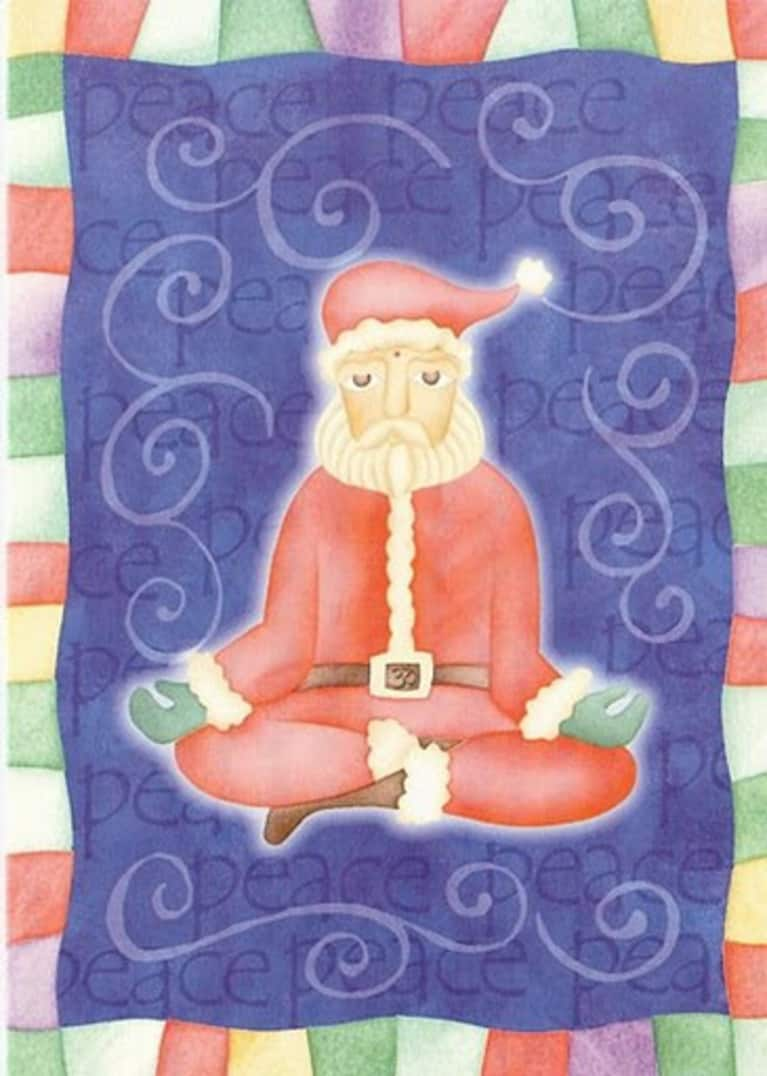 Picture a child waiting in line to see Santa. Once the jitters subside, the ritual always begins with the same question, "What do you want for Christmas?" Imagine the child responds, "What I have!" What would Santa say?
This year as the holidays approach, can we shift our perspective from getting what we want, to embracing what we have?
For me, when the last week of November hits, rushing becomes the norm and it tends to stay that way into the new year. Life seems to be all about consumption. Ironically, the shift often begins right after the Thanksgiving meal, when we stuff ourselves with tofukey and treats. First, you loosen your pants, and in the following days, your wallet. All the while, you are smiling and doing your best to get comfortable with getting it all done, or overdoing it.
Is there a way to slow down, pause and check in with what will really serve you? What needs do you have that aren't being met? Can the warm family gatherings and the love of the season be fulfilling enough?
Advertisements inundate us all with messages about this year's "best presents," and oh-so necessary, products. Don't get me wrong, it is sweet to buy gifts for others. Yet, this year, when asked what I wanted, my mind began to spin a bit. Life is full, my health is good, and my closet is packed.
What is the essence of this time really about? The real spirit of the season is being present, not getting presents. When we reflect on the history of Christmas, Hanukkah and Kwanza, our ancestors were all celebrating blessings, light and miracles.
So, is it possible to take a moment and reflect on the real gifts in this life? Share tea time, or even a Peppermint mocha, with a friend and enjoy the connection. Let someone cut in line or take that parking space, and respond with a rush of kindness. Fill up on what you have and leave the wanting at the door.
Here's to very happy holidays, with less stuff and more love for all!
image via