Meditation Can Help You Lose Weight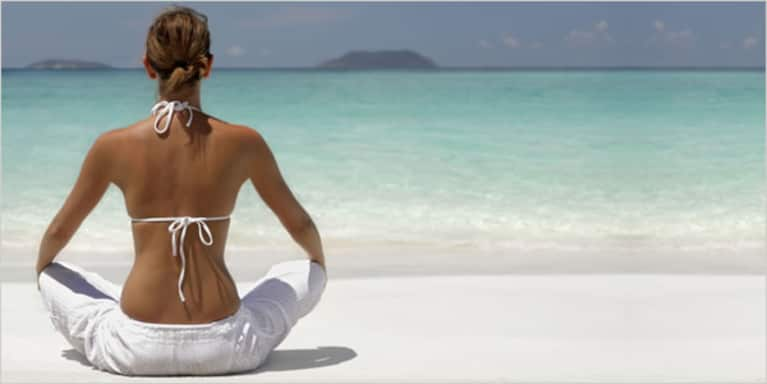 You might want to add meditation to your workout routine. A new study suggests that meditation can help people control their eating habits and lose weight.
Forbes reports on the small-scale study out of UC San Francisco in which researches took a group of 47 overweight women and divided them into two groups. One of these groups received training in "mindful eating" and had 30-minute meditation sessions daily. In the mindful eating sessions women were 'trained to experience the moment-by-moment sensory experience of eating.'
The results?
Meditation worked. Women in the meditation group 'showed significant reductions in their cortisol levels (high cortisol levels are a side effect of stress).' And 'women in the study who experienced the greatest reduction in stress tended to have the most loss of deep belly fat..
Dr. Catherine Kerr, a meditation researcher at Brown University, is excited about the study's results and says:
"These findings are consistent with numerous brain studies showing that this practice of attending mindfully to present moment experience brings about changes in brain areas responsible for body sensations, especially body sensations related to hunger and craving (in the brain area called the 'insula'), the idea here being that daily practice actually trains your brain to help you tune in to your body in a more healthy way."