Covering a Yoga Class? 5 Tips to Keep in Mind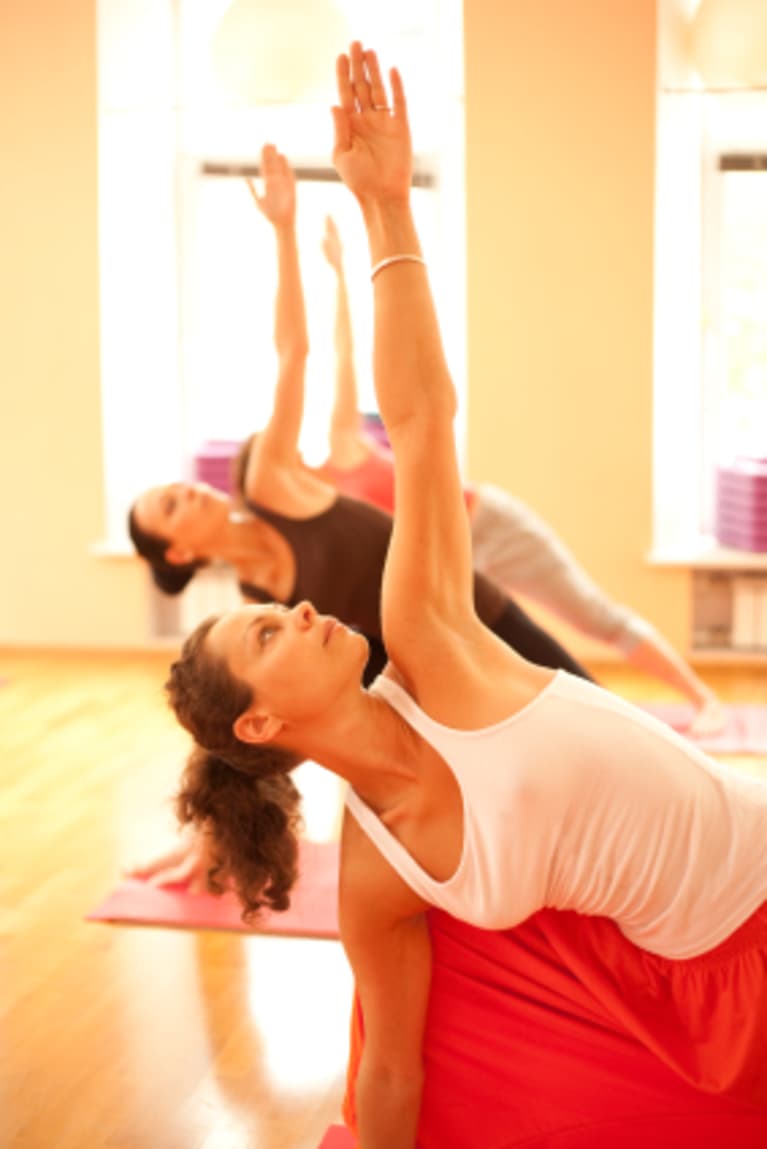 I was covering a yoga class once and on really short notice. Something had come up for the teacher and I was able to cover. It was on such short notice, the website of the studio could not be adjusted to indicate the change. I walked in and immediately one of the students jumped off her mat, out to the front desk and said, "Why is she here? I thought "so and so" was teaching."
I can say that part of me wanted to crawl in a hole and part of me was able to stay grounded and, while waiting in the lobby, collect myself so I could go into the studio. I was sure that some of the students in the studio had heard the question from the lobby, and that made me feel a bit more uncomfortable.
There are things you can do to make the prospect of covering another teacher's class go smoothly. Some of it is more about you and how you handle any feedback you might receive and other things have to do with the practical aspects of what you say and do, from a teaching perspective.
Here are a few things to consider:
1. Check the schedule and ask the teacher what style the class is that she/he teaches. This happens to me sometimes, as my training is in Baptiste Power Yoga. If I cover a class for someone that teaches restorative or Yin/Yang, the students will ask me if I'll be teaching a style more consistent with what they expect. I've learned that this can be helpful to say when you first arrive. Let the students know that you'll be teaching a style consistent with the class they came to take. Or, if not, make sure the teacher and the studio owner understand you're happy to cover but you'll be teaching it in your style. This will give them both the appropriate "heads-up" should they get any feedback from students after your class.
2. Introduce yourself when you start class and let them know when you're done, when your regularly scheduled classes are held. Sometimes teachers forget to introduce themselves when teaching. It's important that students know at least your first name, and maybe you want to give them your last name as well. Don't make assumptions that just because you're on the schedule at the studio, they know who you are. Also, when you're done with class and the final chants are done, let them know when your classes are held. If students enjoyed your class, they will come back to both your class and your colleague's class.
3. Try not to share why you're covering for the assigned teacher. I usually consider this a private matter between myself and the regular teacher. In fact, many times, teachers ask for someone to cover a class and they don't share the reason, which is fine. Needing an occasional substitute is a fact of teaching and it's really no one's business outside of the teacher and maybe the studio owner why the original teacher is absent. If he or she wishes to share that when they return, that is up to them.
4. Make sure you know if you have check-in coverage along with understanding any other administrative responsibilities you might have. More and more, studios are using yoga teachers to also check in for their own classes. This can mean you need ample time before class to set up the desk, you'll need the log in information for the computer and you'll need to understand how to process students. If you rarely teach at that studio or if it's a class where you have to do check-in and you rarely do it, have a back up plan. Many studios will let you simply take down names and contact information for each student as a back up. Also, be sure if you have to set any alarms or lock the door before you leave, you know how to do it.
5. Be yourself, be compassionate, don't make assumptions and stay grounded: No matter what, teach in a way that feels natural to you. If you love and look up to the teacher you're covering for, resist the urge to try to mimic them. If you are met with resistance, as in my example above, be compassionate and try not to take it personally. If you think the entire time the students are hating your class (we can do that while teaching, right?) be compassionate towards yourself and do your best. And above all, try to stay grounded and resist trying to defend yourself.
Covering a yoga class is a great way to meet new students and in some cases, visit a studio you have not been to before. It's also a great way to help a colleague and build up some good karma for when you need coverage. Lastly, and most importantly, it's a great way to support the students' practice of yoga and demonstrate that it's not so much about who teaches, but more than you show up on your mat and practice.