Single White Female Looking for Love.. and a Yoga Teacher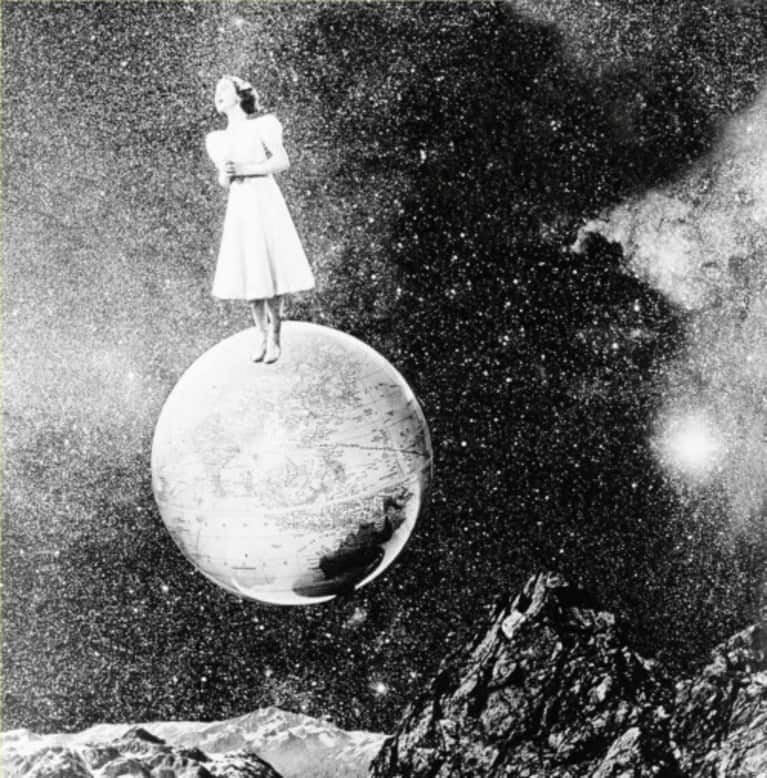 Finding a compatible yoga teacher sort of feels like finding a boo. Here are five stages in the yoga teacher search that remind me of the dating scene…
1. PLAYING THE FIELD – I've tried everything from a Vinyasa flow lead by an anatomy guru to something more hot and steamy with the Bikram master himself. Sure, there were some awkward touches (adjustments in poses, you pervs) and total crap music mixes. Some were short-term "hook-ups" while others led to long-term relationships. Playing the yoga field paid off. It helped me flesh-out what I look for in a class.
*Romantic side note: For all three of my 8th grade boyfriends, I made the same exact mix-tape that included "I Will Always Love You". I was really playing the field. All three broke up with me.
2. EXPOSED BAGGAGE – I know I've found the right teachers when my "baggage" comes up. At my low points, classic Rebecca inner dialogue goes something like this: "You're lazy. You're worthless and so is your family. Just stop. You don't have the strength or the ambition like the guy over there. And, you are NOT smart." With the right teacher, next thing I know, I'm being safely guided to begin the practice of working through these insecurities and I find my self in a handstand for the first time.
*Romantic side note: My Hypercolor-clad middle school boyfriend was the first to help me realize I tend to suppress my feelings instead of addressing them. We broke up, but he had a SWEET rat's tail.
3. HONEYMOON PHASE ENDS – My little heart is all a-flutter with that first down dog adjustment (How did she know I love the hand-to-sacrum assist?). But soon I see that this teacher is indeed human. She has some off days and/or designs a class that doesn't speak to me. This could just be my baggage rearing its ugly head again, OR, maybe they just weren't the right fit for what I needed at that point in my life.
*Romantic side note: Enter long-locked high school BF who swept me off my feet. All was great at first but when I told him I loved him he instantly ran away. When we talked later he made me feel there was something wrong with me and that I was needy! We broke up. It was in the cafeteria and I cried in the lunch lady's arms.
4. WE BREAK-UP - When I first started yoga my favorite teacher guided me through countless vinyasas and massive backbends. I got injured and eventually we went our separate ways. After that, I had a few rebounds and one-class stands with random teachers but none of them lasted. Now, I've found teachers that bring peace, trust, and integrity to the class. Every once in a while I'm tempted to go back to my first teacher (I will always love her) but when I do it's just a fling and I know we won't last.
*Romantic side note: This mirrors my relationship with my first "real" boyfriend in many ways. We broke up. But he's in the CIA now so I can't really talk about it. Shhhhhh! I'm serious.
5. I REALIZE I NEED TO LEARN FROM - AND LOVE - MYSELF FIRST! Marcel Proust said, "We don't receive wisdom; we must discover it for ourselves after a journey that no one can take for us or spare us." I've resigned my sense of self and identity and placed my yoga teacher on a pedestal many times. But just like a significant other, the yoga "teacher" should serve as a partner. We are each our own gurus and have everything we need within. The farther I travel along this path to yoga, the less I actually care about who the teacher is. Yoga "teachers" serve as part of my community so I don't have to go it alone. Having others around to share ideas with makes the journey richer and sweeter. Ahem. Full disclosure: I am a yoga teacher myself.
*Final romantic side note: The same has been true for me when it comes to relationships. Knowing and falling in love with myself will bring the peace and ease needed to even consider falling in love with another. I'm working on loving myself now. We've been on a few dates and it's going well. I don't think we'll break up.