Surviving the Holidays and Staying Healthy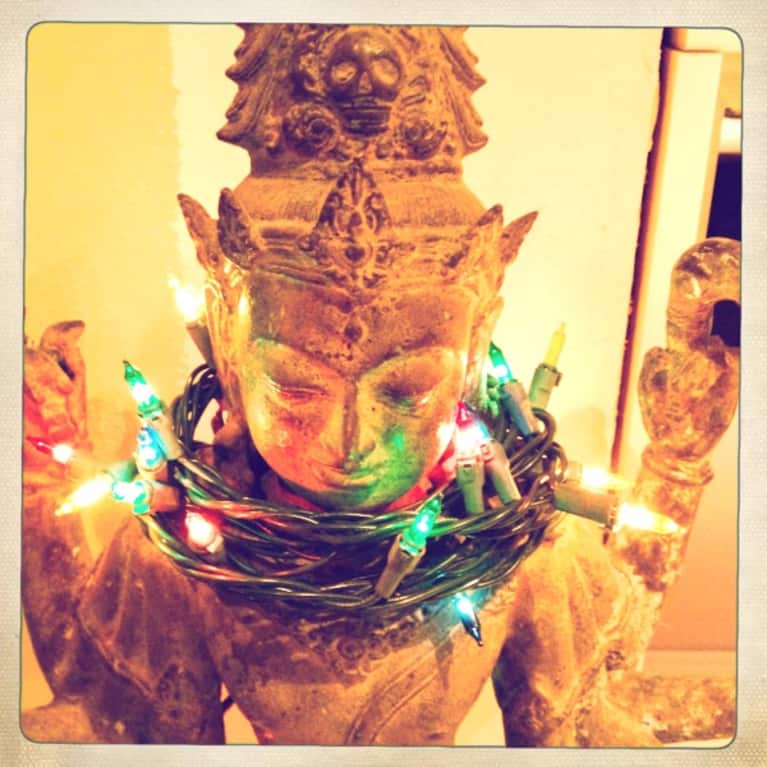 In the world we live in everyone wants a quick, easy solution, well here you go. Want to stay healthy through the New Year? All you have to do is one (or two) simple things...
Just to put the disclaimer out there this may not be an easy task but the clarity and simplicity that it provides will make it easier for you to stick to it.
Phase 1 - So here you go, if you want to STAY healthy through the holidays first and foremost you must limit sugar, alcohol and bread. These three items are the biggest offenders for your metabolism and your energy level. I recommend limiting it to just one day of the week, this will allow you to enjoy the yuletide festivities but it will also keep the festivities contained for damage control. Try not to go overboard though, be moderate. You might find that after doing it for a couple weeks you don't want your day of indulgence. I know it's hard to believe but once you feel what it's like to feel really good you may not want to continue. But don't think about that yet.
If you want to actually feel BETTER through the holidays then add in this second portion as well. If the first part was enough then stop reading now, or perhaps the first part was too daunting and you want to skip that part and just do the section below.
Phase 2 - Make sure you exercise daily, even if it's just for 10 minutes. The most important thing is the frequency of your exercise rather than the duration. Your metabolism is like a fire and the best way to keep it going strong is to stoke it regularly. If you think you don't have time that day, think again. Try 10 minutes of: jumping jacks or push ups and sit ups or if you do yoga try 10 minutes of sun salutations adding in triple chaturangas between and then holding handstand at a wall for 60 seconds and end with some push ups in wheel. Whatever you want that will get you going quickly will work, now's not the time for anything fancy. Then change it up every couple days or just when you need to.
Happy Healthy Holidays!