91-Year-Old Yogi: Why Would I Ever Stop Doing Yoga?
December 6, 2011 — 18:00 PM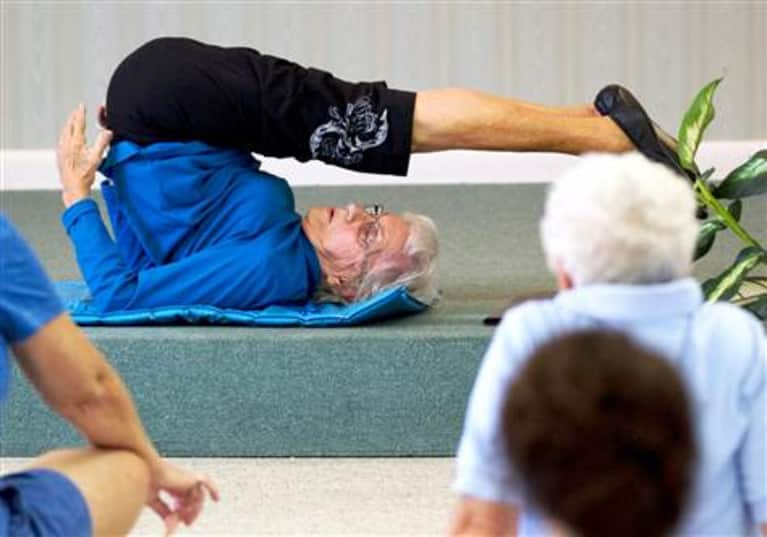 Back to Bates' teaching -- she now leads a one-hour class in a retirement center for adults in their 60s to 80s!
When asked when she would stop teaching, Bates replied, "Why should I quit? As long as I can do it and help someone else, I'll just stay as long as I can. I get a joy out of seeing someone learning."
Namaste to that!
https://www.mindbodygreen.com/0-3603/91YearOld-Yogi-Why-Would-I-Ever-Stop-Doing-Yoga.html