12 Gift Ideas for the Yogi in Your Life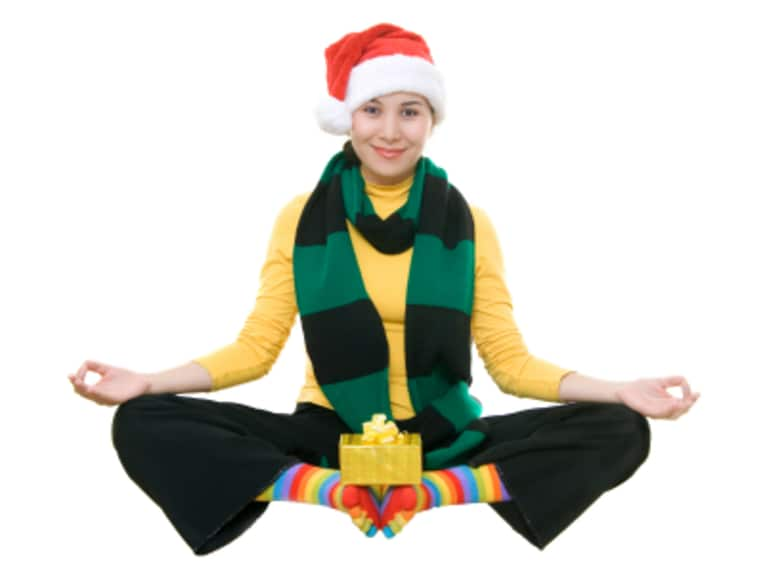 With Thanksgiving behind us, the rush of holiday shopping has begun with people racing around malls looking for perfect gifts for their friends and family. Maybe you are one of those lucky people that have their shopping done, but if you are anything like me, you are just starting to think about what to buy. Naturally, I have contemplated a few gifts I would like to see under the tree with my own name on them this year, and with yoga being such a huge part of my life, here are some of the things I know I would appreciate. I'm sure the yogi or yogini in your life would too!
1. Yoga Mat – Every dedicated yogi needs a solid yoga mat in their lives. Prices range from approximately $35 to $100 for a quality mat, and they come in all kinds of colors and designs. When purchasing, there are a number of things to consider. Keep in mind the kind of classes the person likes to take – if they love Ashtanga classes they will be sweating a lot and will need a stickier mat. Also, mats come thicker for those of us with sensitive knees, and longer for the tall folks. There are a lot of options, but with a little research you will find the perfect one!
2. Mala Beads – Since I purchased my mala I have not been seen without it. Mala beads are sacred necklaces used in yoga, Buddhism, Hinduism and many traditions through out the world. They are said to bring healing energy and good luck to people and aid with meditation and intention setting. Regardless of how spiritual one may be, finding a mala that suits you because of its healing energy or because you like the colors is fun, and they are a beautiful accessory to any outfit.
3. Tickets to a workshop or retreat –Most studios do workshops on site, so all it would take is doing a little research about the studios in your area and what they offer, usually for as little as $20. There are also longer and more intense workshops and retreats to exotic locales, many of which you can research right here in the "Workshops & Events" section of MindBodyGreen.
4. Classes at local studios – Any yogi would appreciate this, whether it is to try out a new studio or class or simply have some "free" sessions at their favorite studio, assuming they pay per class. Most studios offer packages of sessions that are less expensive than paying per individual class.
5. Gift cards to health stores – Yoga naturally goes hand in hand with a healthy lifestyle, so any yoga practitioner would appreciate some funding for healthy sustenance, whether it is for a big chain like Whole Foods Market, or your local organic food and health store.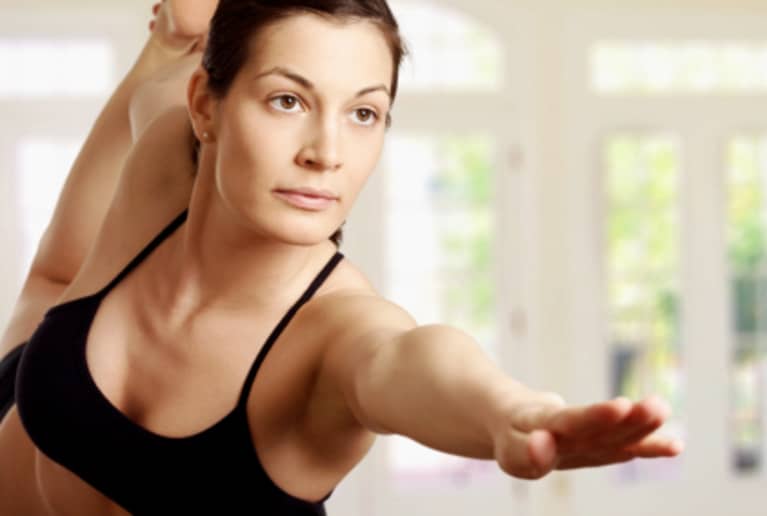 6. Videos – A wonderful tool for any home practice, there are so many to choose from, in any yoga style and at every level. Everyone that practices yoga should have a few videos for those days where there is just not enough time to get to the studio, or they simply feel like practicing in the comfort of their living room in old sweats and a comfy shirt!
7. Books – I have learned so much valuable information on everything from pose alignment, healthy living and taking my yoga practice into my everyday life from the wealth of books that are available. Like videos, there is something out there for everyone.
8. Journals – I have recently started experimenting with journaling. It is very liberating to take a pen to a private journal and write down your thoughts and feelings. One can write about anything, from events of the day or their yoga practice, to thoughts and aspirations about the future.
9. Yoga Accessories – If the person you have in mind seems to have it all and is a jet-set yogi with retreats already lined up for 2012, then there are always fun accessories to chose from. Yoga mat bags, blocks, straps, and clothing… you name it; there is definitely something out there!
10. Statues – For more spiritual people, there are a many beautiful statues of Buddha and deities that they can use for their home, garden, office or yoga space. Depending on your budget and their taste, you can find everything from 2-inch high statues to life-size garden statues.
11. Jewelry –There is so much gorgeous yoga-themed jewelry out there. You can find necklaces, rings, earrings and bracelets in every material from naturals like wood to gold and silver that feature beautiful charms like Om, lotus flowers, Buddha and much more. There are many online sites that let you chose your charms, stones and materials to create an individual, meaningful gift.
12. Subscriptions – Another wonderful compliment to a yoga practice are monthly subscriptions to magazines or websites. Yoga Journal is a great magazine with articles and pointers on poses and sequences that I look forward to receiving each month. Yogaglo.com is a terrific website where you can get unlimited yoga classes for only $18 a month. Like videos, it is an affordable tool to enhance anyone's home practice.
Happy Shopping!