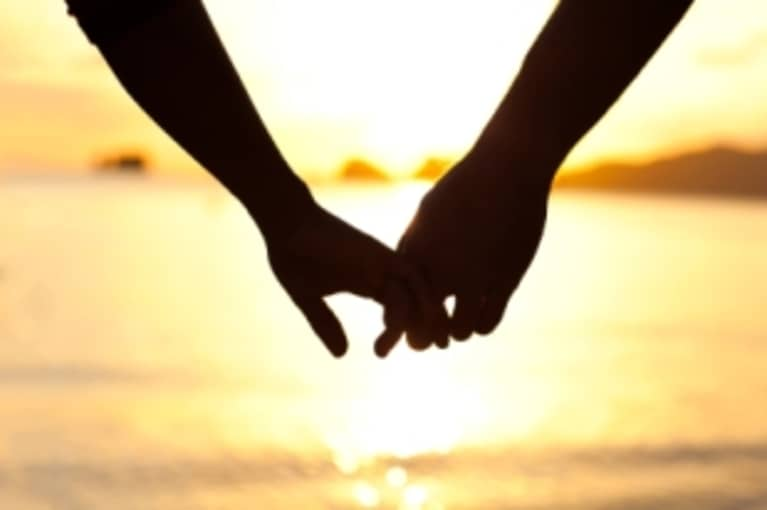 Here's a piece of advice: when driving in the snow, it's a good idea to start braking way before you think you need to. Had I done so this morning, I might not have tapped the lady's bumper in front of me at a stoplight. Thankfully, she was very gracious and after checking her bumper, decided that all was well, gave me a hug, said "Merry Christmas," and sent me on my way.
I blame the snow, but I was admittedly distracted as I pulled up to the stoplight. See, I had just finished talking to a student from my yoga class and the conversation had ended in tears. The topic of conversation began as one about different yoga styles, which morphed into a discussion about her autoimmune disorder, after which I mentioned my husband's autoimmune problems, which led her to mention that her husband had died of pancreatic cancer.
At first, she mentioned her husband's death in passing. It wasn't until later, after I expressed my worries about my husband's health and longevity and how I nag him to take better care of himself, that she started to cry. "Dave was 47 when he died," she said quietly. Then, overwhelmed with emotion, she abruptly said goodbye and hurried to her car.
I slowly made my way to my car, stunned by what had just happened. I wasn't stunned by her tears; I'm actually very comfortable around people when they cry. What surprised me was the realization that this lovely, warm, and caring woman is a widow, and that her husband is gone forever. She no longer has the luxury of complaining about his habits, or of wishing he'd eat healthier and take better care of himself, because cancer and death had taken him away.
Although I've been around plenty of death and think about it on what some would call a morbidly regular basis, the finality of death and the fact that, in an instant, it can completely turn our lives upside down never fails to astound me.
My conversation with the woman made me think about how death has touched me and other people I know. My thoughts drifted to my cousin who held her dying mother in her arms as her mother took her last breath, about my friend whose baby was stillborn at five months because his brain had developed outside of his skull, and about my grandmother who waved her adoring and terrified fourteen-year-old granddaughter over to her deathbed and silently handed me a flower in a touching gesture of love. I thought about the charred and lifeless Iraqi bodies I saw sitting in the smoldering remnants of a car, about the soldier I didn't know whose dead body swayed back and forth in the bag at my feet on a C130, and about my colleague who died after an improvised explosive device detonated near his vehicle and left his wife and two children without a husband and father.
Death, like life, is so ubiquitous that we tend to forget its significance. So this morning, as I drove away from the widow who reminded me of the love that death can take away, and from the amazingly gracious and compassionate woman who reminded me of the love that we are capable of giving while alive, I did so with much gratitude for life, where it's probably best to start breaking far before we absolutely need to so that we can make this the moment where we decide to truly live.