Yoga Helps Teens Overcome Stress & Anorexia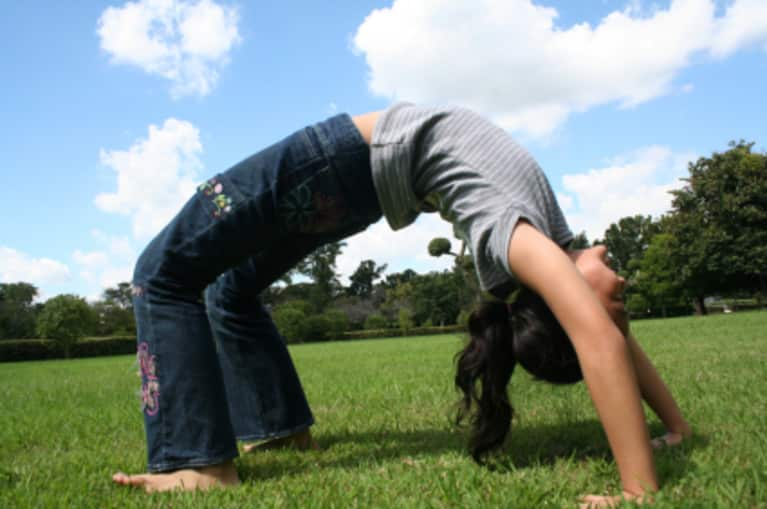 Being a teenager can be pretty rough these days. But that's where yoga can come in and help teens deal with stress, depression, and even anorexia.
The Edmonton Journal reports on a teen yoga program that's been underway at Calgary's Prana studio. The results have been pretty amazing.
Kylee Olson, now 20, has been practicing for three years, and says:
"If I'm really sad or feeling sick, after yoga I feel better. Calmer. I let the day go. I'm very high-strung and put a lot of stress on myself. But yoga makes you not think about that."
A 15-year-old teen who has also practiced yoga for three years, says yoga has helped her overcome anorexia and body image issues:
"I have a lot of body image issues. But at yoga, you come into the room and forget about everything else - and you feel so good. After you do it for awhile, it is in your everyday life. It's not just in class. Yoga is everywhere. I found it really, really helped with my mindset. Yoga teaches you to be self-aware and not worry about what others are doing. It brings a determination and motivation to finish things."
"Yoga is a real stress reliever. And it helps with digestion. I'm planning on going into nutrition and I see a connection there. I'm a natural girl - I like the idea of healing without pills.I'm more non-competitive, and that's what I like about yoga,You do what's best for you. At a dance show people watch and judge, but in yoga that's not the case."