If You Push the River, It Might Just Push Back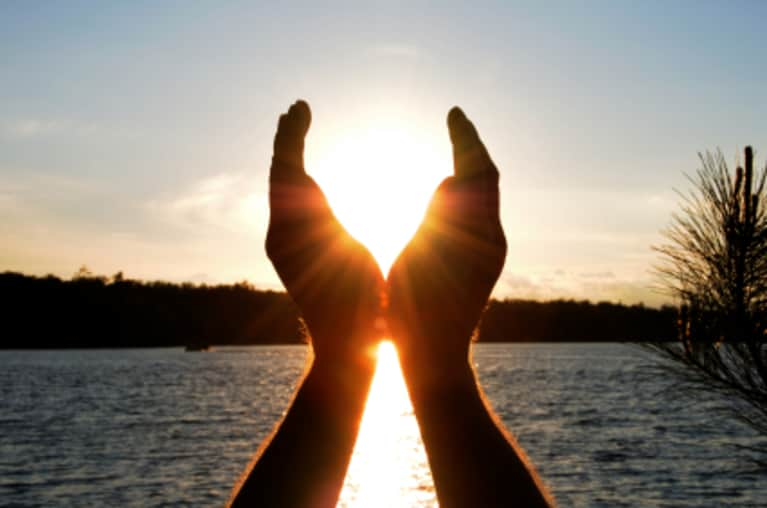 The sign "Don't Push the River" hung over the doorway as I approached the steps of an unfamiliar house. I was attending an art show hosted by my boyfriend's co-worker. Before we even pulled up to the home, he told me about the sign.
Someone else told him about it and even though it was his first visit there, too, he pointed it out before we even left the car, knowing that I just might appreciate it.
Although I thought it was such a powerful statement at the time, I let it go and I didn't really think about it. I milled throughout the house instead, looking at the photography on display and chatting with other attendees.
Two weeks later, my boyfriend rented out a vacation condo from the same co-worker. Both stressed and unsure about where our lives were going, he and I enjoyed our travel time and settled in at her second home for a few days.
On the second day, we had some downtime in our sightseeing, which allowed me to peruse the bookshelf in the living space. With a busy job and a busy schedule, reading had taken third place to work and yoga. I couldn't remember the last time I opened a book, so I flipped through a couple different volumes.
Then I came upon the book that gave me the same message, in a well-versed chapter toward the end: "Don't push the river."
In the weeks before the trip, I was clinging onto the idea that I was going to make large changes in my life. As a person who believes so highly in change, I didn't realize what a large undertaking this would turn out to be. Strong change doesn't happen in 24 hours. It takes time, patience and persistence.
Although my job was tolerable and my personal life was on the upswing, I was unknowingly "pushing the river." I was holding onto everything familiar, even though I was sinking and pulling the rest of the ship down with me by doing so. Trying to micromanage every tiny little detail about the changes I wanted to make had turned me into something entirely different.
By pushing the river, I was trying to create something that wasn't truly what it was meant to be. It was like pushing against the tide of the water. Soon, it would catch me and I would be forced to come up with a different solution.
When I read the chapter in the book that weekend and thought of the sign, I realized how connected the two objects were. This woman, the co-worker whose house we rented, had some things figured out. I could tell from her book collection, which was full of motivational works, encouraging readers at every twist and turn.
After leaving the vacation locale, I gave myself a few days to let my thoughts settle down. I stopped applying for new jobs and I vowed to spend more time doing the things I enjoyed. It took a sign and a book to tell me that big change—the kind that colossally changes everything—cannot be achieved over night.
It was then that I learned not to push the river, because I knew she might just push back.