Meditation Helps Incarcerated Teens in NYC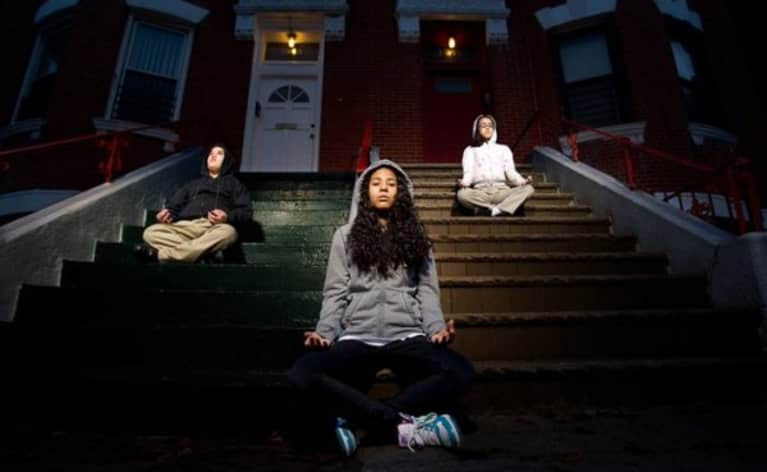 Some of New York City's 'angriest teens are learning the way to a more peaceful path with a little help from the Buddha' reports NBC.
That's right, a group of monks have been coming to the Brownsville detention center to teach incarcerated teens how meditation and breathing exercises can help them deal with their anger, prevent conflict, and turn their lives around.
The Lineage Project is behind this awesome program and the results are amazing.
A 17-year-old says she's already learned a lot from her meditation practice:
"I'm one of the people who gets frustrated a lot... I'm one of the people who will usually bang on things. Now they taught me to walk around in circles and calm down. If I don't realize what I'm doing, I'm always gonna end up in a place like this."
A15-year-old boy adds that meditation has helped him think before acting on anger or greed:
"You gotta be mindful of your movements... Think before you act."
Namaste to that!
Here's the video: