4 Tips for Building Connection with Your Students + 4 Traps to Avoid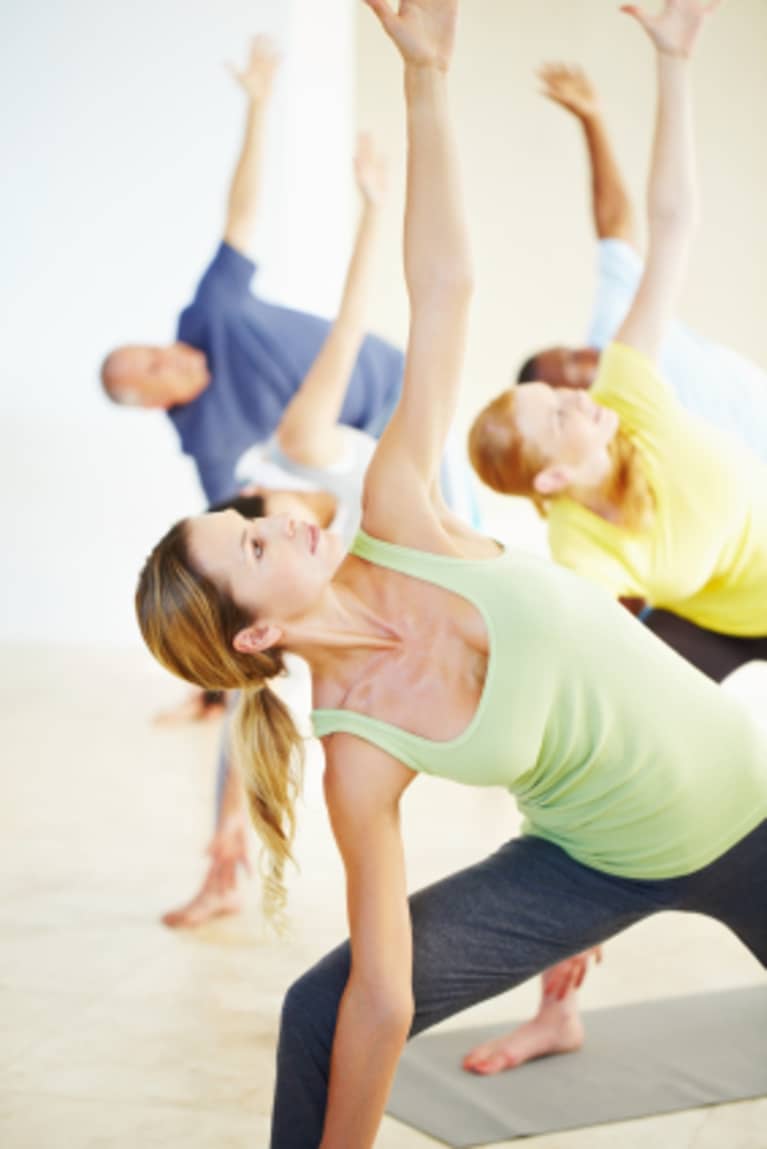 You can strive to teach challenging, fun and inspiring yoga classes but without connection to your students, the class may fall flat. Sometimes you'll teach a class and your head will be filled with imaginary feedback ("She looks really annoyed; she must be hating this class" or "he looks like he's really struggling; he'll never come back"); other times you'll feel like the class and you are working together as one.
Building connection can be hard but is one of the most important factors in teaching classes where your students feel supported, seen and acknowledged. For you as a teacher, teaching classes where you are building connection is challenging but rewarding in a way that is almost indescribable.
While this is a bigger conversation, here are some quick tips. I'm writing this from my own experience, both in terms of what I've felt has worked and what has not worked for me, both as a student and a teacher. Please feel free to share your own thoughts:
Build connection through: 
1. Giving alignment tips that specifically address what you see: If you notice someone has a knee beyond a heel in Warrior 1, suggest they stack their joints. If you notice someone's face is completely scrunched up in bow, suggest relaxing the face. Chances are the suggestion will be helpful to more than one student and the individual student will feel acknowledged. 2. Sharing from your heart: This is a topic all it's own but generally speaking, when you share your own thoughts, not to speak about yourself but to inspire and educate, you build connection. People will sense if you're trying to be someone you're not. When you share from the heart, you inspire your students and show yourself. Through this action, you build connection. 3. Allowing for space and silence: When most people come to yoga class, they are tired, over-stimulated and stressed. They are looking for exercise, maybe they're passionate about yoga or maybe they're new to the practice but in any event, they most likely are not looking to be talked at for 90 minutes. When you give them some space to hear their breath and quiet their mind, you're giving them a chance to build connection with you, with themselves and also with the class as a whole.  4. Assisting students: Many students, as much as you are creative with languaging, have a hard time understanding alignment cues. When you approach a student (with a goal of compassion and understanding, not just correction), you build a connection with that student by showing them your goal is to help them understand and experience yoga.
Disconnection can happen when: 
1. You have a set agenda for what you'll teach despite what's right in front of you: It's great to have a plan, a set flow and even a plan for what you'll read after class (if you do that kind of thing). But when you go into a class full of people, not knowing who will be there, how they'll be and charge ahead with your agenda, that can be a disconnect from what's happening in the moment. Have your plan but be ready to change it if you need to. This can be something along the lines of slowing it down, adding more pace, dropping some poses, adding more personal instruction.
2. Teaching with your back to the class, from the back of the room or practicing with the class: This is a tricky one because in many instances, any of these techniques can be very effective and useful so I should add that disclaimer. But, in general, once you can't see your students, it's can be a challenge to build connection.
3. You go on auto-pilot, trying to cram in as much instruction around alignment as possible: We want our students to "get it" but once we start overwhelming them with alignment tips, they check out. They're already overwhelmed when they get there and throwing 10 tips in long sentences at them while in Warrior I can be too much.
4. Telling your students what they should feel: We teach from our own experience of yoga in our body, along with the understanding, as a teacher, of the intention of the pose. Downward Facing Dog focuses on stretching the spine and feeling length in the hamstrings but it's common for many students to feel pain in their hands, rounding in the back and stress in the legs. When we state: "Feel length in your spine" we assume they can get there. Instead, we can give alignment tips to help them get there and suggest what they might feel. This can be even more challenging when we speak to the relaxation they might feel. For instance, in shavasana, it's assumed that students will be able to "relax in their bodies" but for some students, they may find themselves anxious or their minds still going furiously. Rather than telling them to "Relax" try suggesting they breathe, open the chest and close their eyes." Beyond that, the rest can be up to them.
Building connection is one of the finer techniques to develop as a teacher but can lead to some rewarding moments and returning students. Have faith that showing yourself, being seen as a person and speaking from the heart are all within you to do, along with presenting solid, succinct instruction. This can be a great foundation for building connection. One last thing: don't forget humor. Sharing a funny story or something humbling about yourself or life in general can keep things light and bring a smile to both your face and those of your students. What a great way to build connection!