Evolve with Journaling: 5 Tips to Start Your Journey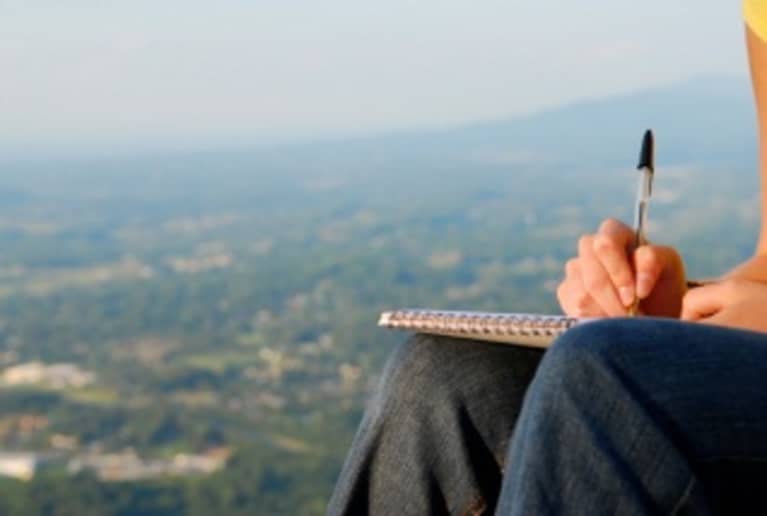 Oprah Winfrey once said about journaling, "It's astonishing to be able to track your own evolution -- who I was, and who I'm still becoming.
As the year comes to a close, I decided to skim through the scribbled pages from my 2011 journal. The biggest revelation for me is hearing my own voice from the past and recognizing how much I have evolved as an individual. The evolution of my behavior and emotions toward the untapped desire to do something more, something bigger and more rewarding revealed themselves through the pages. Through journaling, I gave birth to new ideas, nurtured different road maps, and reveled in my fierce desire to branch out of my corporate shell. Journaling kept me focused and connected to my new goals, clarified my needs, and eased the process of decision making.
Not sure how to jump start your journaling journey? Here are five easy tips to help you be more effective:
1. Make time. I know some of us can barely find the time to brush our teeth, let alone quiet time anywhere to think and write. No worries! You can log your day in as little as 15 minutes. You don't even need to do it daily. Just make the genuine commitment to set aside some amount of time that makes sense for you. When I started out, I did it once a week, every Saturday morning, when the house was still quiet and my obligations for the day hadn't started. As you begin to find your groove, I bet you will feel the momentum to do it more frequently. You may even start to look forward to it!
2. Make your intentions known. Ask yourself: what do you want your story to look like? If you are starting out small, then you certainly don't need to reflect on everything. But if you set your intentions each time as you prepare to write, you will wire your mind to focus on that topic. When I started my weekly journaling, I always referenced the theme of the week. What was my general sense of being -- emotionally and mentally? Did something significant happen that threw me off in a negative way? Did I want to make note of something positive? My advice is to focus on a specific event, a conversation, a situation, an encounter, anything that left a particular impression on you.
3. Start with being grateful. Once you have set your intentions and before you begin your story, I recommend starting your journal that touches upon one thing that you are grateful for. It can be as simple as one line: Today, I am grateful for ___. Not only will this instill the habit of practicing gratitude, but it will help ease your mind on occasions when you are feeling especially upset or down. (For more on gratitude, see my post The Importance of Practicing Gratitude Daily.)
4. Be creative. Just for fun, include clippings and pictures, or any small items that tie back to your story. I find that adding a "prop" helps me to visualize the event, the person, or idea I am writing about. Be mindful, however, to only keep pieces that are not tied to any negative emotions, such as guilt or anger. (Journaling is an outlet to document your experience, but also a foundation to cultivate good, positive energy.) I kept a small napkin from the restaurant where I celebrated my two-year anniversary with my boyfriend. Every time I see the napkin, it invokes the happy emotions of my anniversary dinner. Whatever pieces you decide to keep, make sure you can look back at that little something that will elevate your joyful emotions and help you remember them more vividly.
5. Be honest. Journaling is not a blog post for the world to see. So, let it all out! Open your heart and speak the truth. Leave judgment at the door and use this forum as your safe haven to speak honestly with yourself. Wisdom emerges in time, but only with honest self-reflection.
As unique beings, we are constantly evolving to the realities of our current state (external and internal). We make adjustments to our plans, relinquish old dreams, and foster new ones. Journaling is an instrumental tool to help you document the process of evolving. What better way to do it through journaling, narrated by you, in your own voice, and in your own terms? Start your journaling journey today!