Donna Karan Brings Yoga & Meditation to UCLA Hospital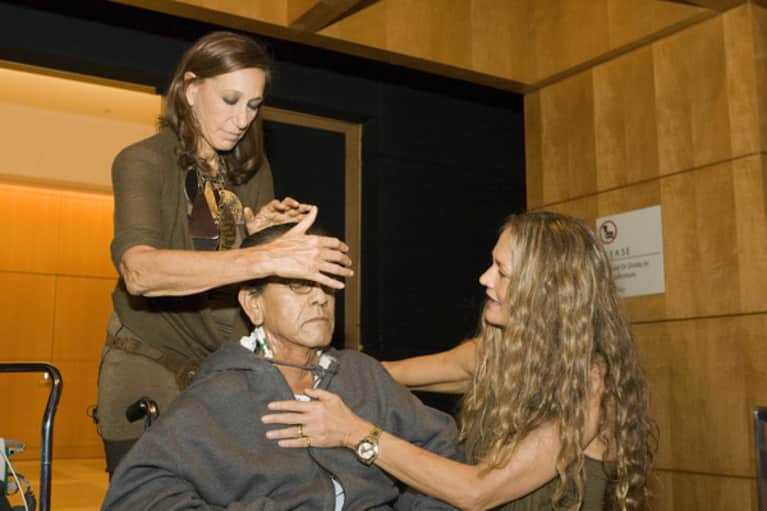 "People think yoga is kind of putting your legs around your head. Yoga is being. Yoga is being present in your mind and body. Through meditation, yoga and all the practices, it really puts the patient, the loved one, the doctor and the nurse at ease because, as we all know, being in a hospital is not exactly a place that you sign up to on vacation.... If we don't take care of ourselves, we can't take care of anybody, we can't do anything, and as I keep on saying, we are in a world of chaos right now."
How are the patients feeling?
Pretty darn good.
Ernesto Vargas (pictured above, receiving Reiki from Donna and Collen Saidman Yee) is a liver transplant patient and says:
"When you've been in bed for a week or more, your spinal cord ...hurts. My back feels better. I can even move it by myself. I've experienced more of that and the way I breathed changed everything."
Namaste to that!
You can check out the full story at Patch here.
image via Reed Hutchinson