10 Steps to Becoming Your Own Healthy Heroine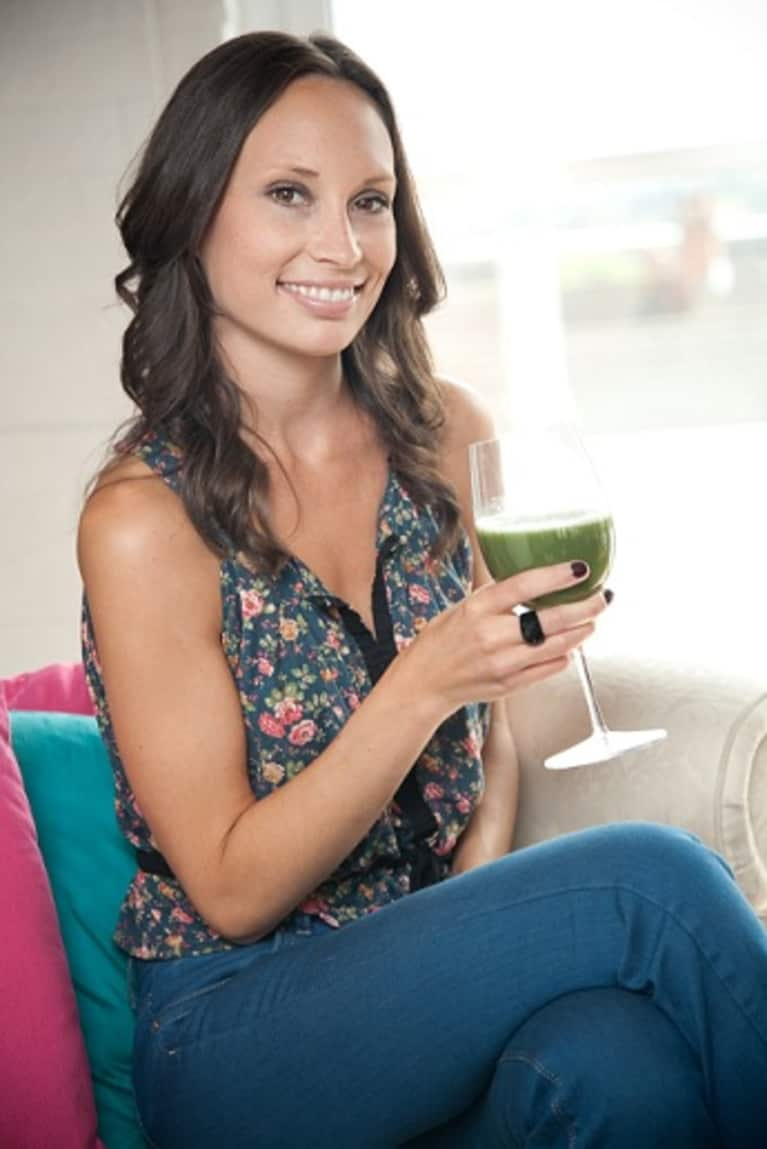 It's often the case that us humans only consider changing our diet and lifestyle when a health crisis strikes or the reality of how precious life is smacks us in the face when a friend or family member becomes ill. Aged just 24, my smack in the face came in the form of a downright devastating diagnosis of cervical cancer.
Through fear and knowing of no other way to get better, I agreed to keyhole surgery, simultaneous chemotherapy and radiotherapy and a course of brachytherapy (internal radiotherapy). Four years later, after being hospitalized twice for severe pneumonia, I discovered a pea-sized lump in the lymph nodes in my neck which I was told was a recurrence of cancer and was deemed "incurable".
This time though, I decided to tackle it my way. I was forced to re-evaluate my whole life, which included moving out of my house, leaving my job and starting my own health revolution overnight. I wasn't entirely sure what I was going to do, after all, at that time, I knew of no-one that had shunned conventional treatment in favour of healing themselves naturally. But hey, I was born a Scorpio and am always up for a challenge and I certainly don't do things by halves!
I researched everything I could on health and healing, educating myself on how to kickstart by body's natural healing mechanism so I could "be well" again. I went on detox retreats, read everything I could get my hands on and studied at The Institute of Integrative Nutrition to equip myself with a deep understanding of health, happiness and spiritual wellness.
Although I live with an "incurable disease", 18 months on I feel and look better than ever. I have more energy and experience more peace and happiness than I can ever remember having. And I want you to experience this too (but without having to get a life-threatening disease) to turn your life around! Trust me! Start by making small changes now and make prevention your priority!
Below are what I call the "fundamentals"; things that I recommend you do if you want to ignite your own health revolution and become your own healthy heroine (or hero!). Here are my top ten:
1. Get juicing - Juicing is a super fast way to flood your body with nutrient-dense and oxygen-rich phytonutrients. Green juice is my favourite. I love to add E3 Live for a superboost.
2. Choose anti-inflammatory alkaline foods - An anti-inflammatory alkaline diet is rich in enzymes, vitamins, minerals, phytonutrients and antioxidants which the body loves. Opt for green drinks, green smoothies, veggies, sprouts and sea veggies instead of scary dairy, meat, fizzy drinks, alcohol and processed foods.
3. Dump the junk - Reduce or eliminate sugars that come in the form of processed foods. White sugar, brown sugar, corn syrup, dextrose, fructose, maple sugar, molasses, sucrose, invert sugar, fruit juice concentrate -- its ALL sugar! It spikes your blood sugar, promotes inflammation, mines your body of minerals, stresses out your immune system and fuels candida.
4. Forget the flesh - By reducing the amount of animal products in your diet, the less likely it is that you will develop chronic disease. Animal products, (eggs, meat, dairy) are highly acidic and pro-inflammatory causing stress to the body.
5. Drink the cleanest water you can find - Try to consume 1-2 litres of the cleanest water possible per day. If you are drinking green juices which are very hydrating, you may not need as much. Try adding some MSM for an anti-inflammatory boost.
6. Don't stress it - Stress is a major contributing factor to internal acidity which puts pressure on your body and upsets the delicate pH balance in your body. Invest in chilling out through meditation, visualisation, relaxation or doing something peaceful you love like spending time in nature.
7. Hit the sack - Your body loves sleep so much so that when you're sleeping, it's working. It is busy detoxing, healing and repairing. So do it a favour and get to bed between 11pm and 7am which are its optimal working hours.
8. Love the skin you're in - You can eat the best diet in the world but if you're skin is absorbing toxic chemicals everyday through your potions and lotions, your body begins to stockpile them and eventually something's going to give. Don't let it be your immune system! Go chemical-free.
9. Detox - Giving your body the opportunity to clear the crap and get back on the healthy highway is the best present you can give yourself. Not only can too many toxins overload that precious liver of yours but it can cause serious imbalances and prevent you from experiencing good mental health, happiness and peace of mind.
10. Make fun your priority - Don't take yourself or life so seriously. It's too easy to get caught up in your head and believe those stressful thoughts. Take some time out, put the to-do list on ice and do something that makes you laugh.