Meditation Eases School Stress for Kids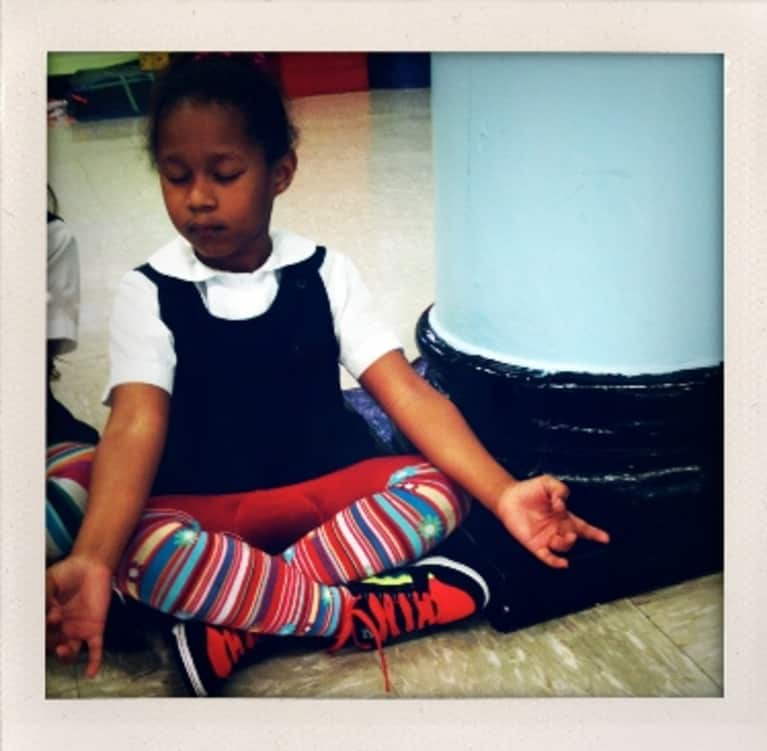 Kids are more stressed than ever, as a recent survey found that students reporting 'good or above-average high school emotional health dropped to 51.9 percent' -- the lowest level in 25 years! Not to worry, a new study says meditation can help.
Psych Central reports on a recent study in which kids practiced Transcendental Meditation (TM). The results? Pretty darn good:
Researchers followed 106 secondary school students, consisting of 87 percent racial and ethnic minorities over a four-month period. Results showed that students practicing Transcendental Meditation as part of their schools' Quiet Time program exhibited significant reductions in psychological distress factors compared to controls.Researchers discovered TM was associated with a 36 percent reduction in overall psychological distress. Significant decreases were also found in trait anxiety and depressive symptoms.
It looks like educators are getting on board with meditation as well:
"The TM/Quiet Time program is the most powerful, effective program I have come across in my 39 years as a public school educator for addressing this problem. It is nourishing children and providing them an immensely valuable tool for life. It is saving lives" said James Dierke, 2008 National Association of Secondary School Principals—National Middle School Principal of the Year.