The Importance of Practicing Gratitude Daily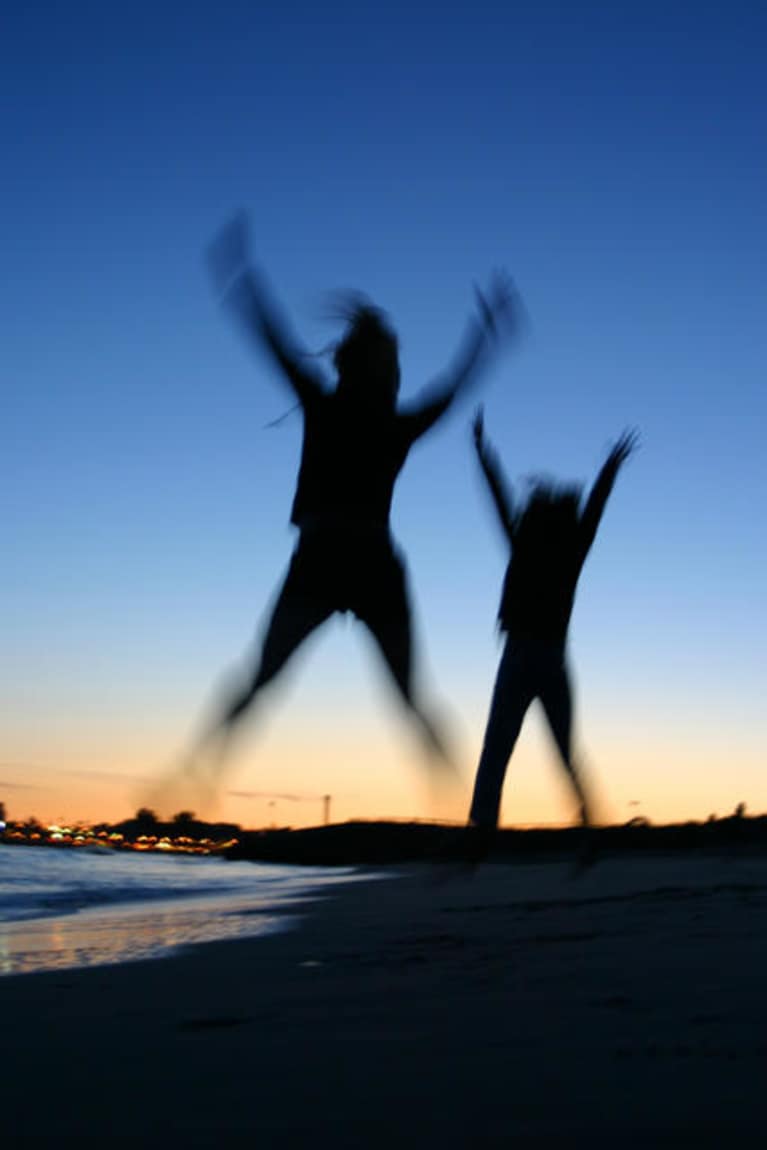 "As we express our gratitude, we must never forget that the highest appreciation is not to utter words, but to live by them." ~ John Fitzgerald Kennedy
I grew up in a Catholic household where my parents relentlessly reminded me to give thanks before I went to sleep every night. It seems childish now, but I recall being thankful for the most insignificant things: "I'm thankful for the cotton candy mom let me have today." Or "I'm thankful for playing in the park while school was out early." I remember as a kid how special it made me feel to think about the good things that happened to me during the day and saying them out loud always put a smile on my face.
Yet as we forge into adulthood, we forget, neglect, or even abandon the entire ritual. Instead, our minds are replaced with never ending to-do lists, work deadlines, household chores, social obligations, or fitness goals. We focus more on what is missing from our lives, rather than appreciating what we already have. Of course, practicing daily gratitude takes discipline, especially on days when we don't feel particularly grateful. And it takes consistency to do it every day, so that it becomes a natural habit.
There are a number of very simple things we all can do, both in action and in words, to begin a daily ritual. These are some examples I have done that have helped me get in the habit of practicing daily gratitude:
Give a kiss or a hug every time you see a friend or family member.
Utter the words "thank you" before rising in the morning.
Set some time to journal: write down a list of thanks.
Say grace before meals.
Recite prayers at night before you rest.
Chant and/or set your intentions while practicing yoga.
Make a stranger smile anywhere, anytime, for free!
Be charitable: volunteer your time and talents.
Send flowers to a friend just for fun.
Surprise your co-workers with a home-cooked meal.
Pick up the phone (instead of email or text) and tell someone you miss them.
Blow bubbles in the park and make a kid (or several kids) laugh.
Write a "thank you" note to a service provider (I gave one to my dog walker).
Acknowledge mistakes and appreciate the lesson.
Thank your mind for all its hard work. Let it space out and dream a dreamy dream.
These simple acts will warm your heart and brighten the day of those around you!
As human beings, we have a natural tendency to unconsciously take things for granted. We wait for pivotal moments (i.e., "wake-up calls") in our lives to occur before we realize how blessed we are. While I recognize that practicing and expressing daily gratitude may not come easy overnight, it is a habit worth nurturing. The benefits of practicing daily gratitude helps rewire our minds to focus on the things that we like, the things that make us happy. It keeps us on the path of being present, helps us acknowledge the gifts we have already been blessed with, and cultivates positive thinking.
We often hear from people who are grieving: Don't wait until it's too late. If this is so true, a testament shared by so many people I know, then why do we always forget and forsake? The good news is, if you forget, don't fret! Like clockwork, our society will compel us to show gratitude, especially during celebratory festivities, such as Thanksgiving, Christmas, anniversaries, and birthdays (thank you, Hallmark!).
My challenge to you is, why wait? There are 365 days and 365 ways to show your gratitude. The art of gratitude is being proactive as life happens—good or bad, rather than being reactive to them afterwards. As the festivities of Thanksgiving approach, let us reflect and be mindful to give thanks now. Open your heart, find different ways from the example above that will work for you (or create new ones of your own), and take this new opportunity to start incorporating the practice of daily gratitude.