Roasted Pumpkin Seeds a la Kettle Corn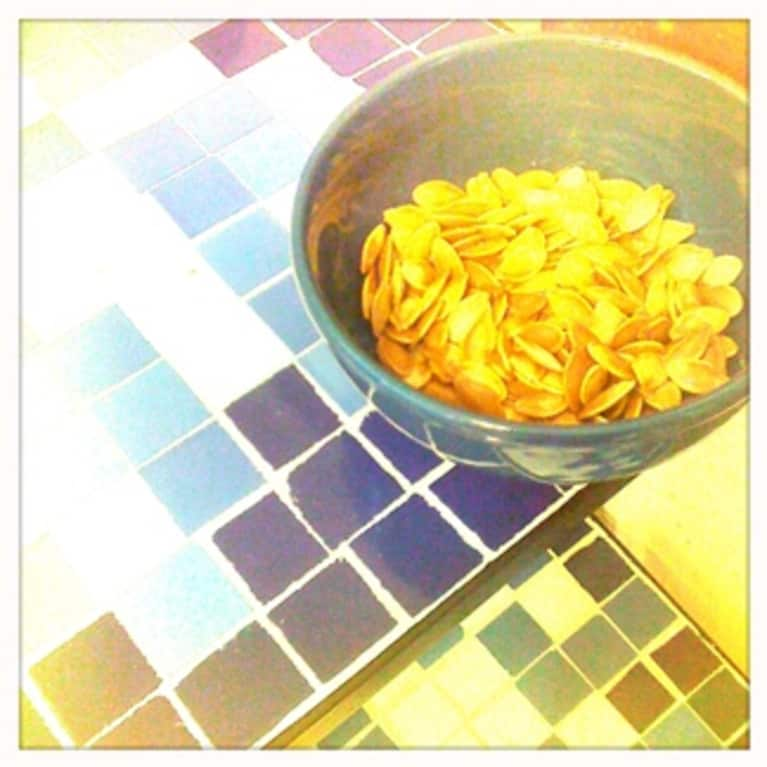 After I carved my pumpkin on Halloween, I decided I wanted to roast its seeds -- not just salty style but also sweet, like kettle corn. My friends said "impossible!" and then I whipped out a can of coconut oil, full of sweetness and good fats. Added to pumpkin seeds, one of the most mineral-rich and fibrous foods on earth, and you've got yourself not only the healthiest post-Halloween loot around but also a new tradition.
Ingredients:
pumpkin seeds
coconut oil (enough to coat all your seeds)
salt (a little or a lot, to taste)
Carve yourself a pumpkin (hey, it's never too late) and scoop out the seeds.
Wash and dry seeds thoroughly.
Place seeds, oil and salt in a bowl and stir well.
Set oven for 300°F. Bake seeds for 30 minutes or until golden brown.