Weekly Horoscope: How To Deal With Monday's New Moon & Beyond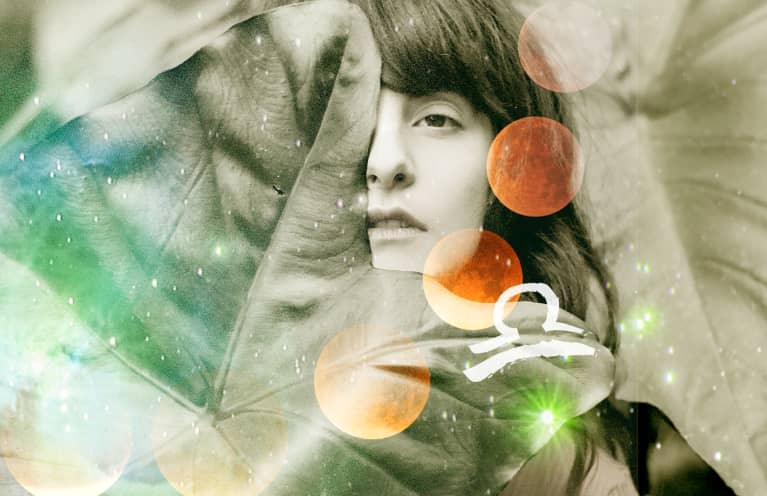 October 8, 2018 — 9:00 AM
Today, the new moon in Libra will help us find the beauty in life.
This Monday, October 8, let the new moon in Libra tickle you pink—visually, romantically, and in every way. When balanced, art-loving Libra energy is in the air, we need to punctuate our routines with regular "beauty breaks." Set that plan in motion near Monday.
A midafternoon walk each day, a weekly massage or blowout, weekend outings to wine tastings and gallery openings…Taking time to indulge in these little things can keep us happier when we need to hunker down and get productive. While you're making these schedule changes, leave more room in your calendar for romance. Maybe it's time to set up that regular date night and take turns surprising each other with plans. Or if you're single and interested in finding your someone, make a weekly playdate with an unattached friend to dress up, go out, and be each other's wing (wo)man. Business partnerships also get a boost from this lunar lift. But no need to rush to the signing table. Negotiate the terms and, if this is your first shared rodeo, try testing the waters with a less-permanent project. The seeds that get planted this week could take until the corresponding full moon next April 19, 2019, to ripen for the harvest.
An air of mystery and a measure of control: There's something so powerfully seductive about those qualities, especially beginning Tuesday, when expressive Mercury slips into mysterious Scorpio, joining retrograde Venus there until October 31. But let us not forget—words aren't the only way to get a point across.
For the next few weeks, it's the pregnant pause, the flashing gaze, or the heat of body language that will speak volumes. And are you prepared to pass that loyalty test? Trust is a must with Mercury in this somewhat suspicious position...but don't expect anyone to extend the benefit of the doubt. We'll have to show and prove, AND pledge our allegiance, if we want the keys to the kingdom. If it's worth it, work it!
On Wednesday, two planets square off, and tensions could run high.
On Wednesday, romantic Venus hits some turbulence with her cosmic copilot Mars as the two planets assemble into a complicated square (90-degree angle). Venus is retrograding through intense and seductive Scorpio, making us sensitive and possessive. Then...bam! Mars barrels into the picture in experimental Aquarius, demanding action, adventure, and maybe a looser definition of monogamy.
This is certainly not a moment for sweeping any issues or feelings under the rug. But trying to lay all our cards on the table? That could be a disaster early this week since we won't exactly have the gift of tact or patience on our sides. Lovers' quarrels can go from simmer to boil with Venus in Scorpio playing vengeful mind games while Mars in Aquarius tries to put a high-minded spin on a low-down, dirty move. If we manage to retrain ourselves, this should all blow over in a few days. Have your fantasies—whether they involve revenge or something more erotic—but don't go acting on every (or any) impulse. The tension could wage through Friday, when the live-out-loud Sun clashes with scheming, secretive Pluto. How much to show and how much to tell? This will be a tricky balancing act until next week. When in doubt, aim for "tactful authenticity."