College Hockey Team: Yoga Prevents Injuries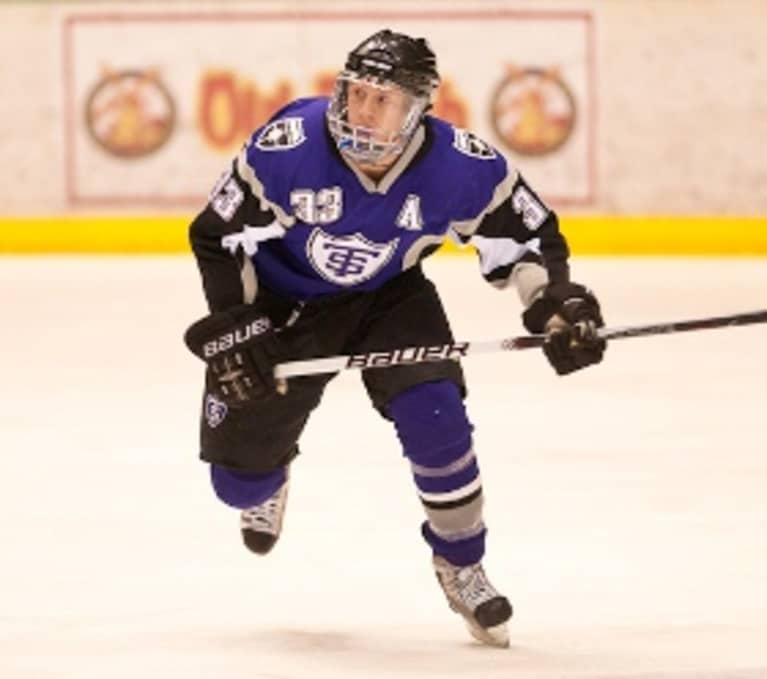 The University of St. Thomas hockey team started practicing yoga as a team in September, and they're already reaping the benefits.
NBC 11 in Minnesota reports that every Tuesday the team goes to an hour-long yoga class together. Head coach Jeff Boeser says that yoga has already made a difference with injury prevention:
"Last year before the season even started we had two pulled groins and we've been doing this since school started and we have none up to this point."
It started with assistant coach Parker Burgess, who practices yoga:
"We were a little hesitant at first because yoga is so different and it's not really your prototypical male athlete exercise. Training for hockey is so dynamic and there are so many different aspects of it. Me and the other assistant coach have done a lot of yoga ourselves and we realized there were a lot of benefits to it, whether it's breathing or flexibility to prevent injury, the guys' balance as well."
Player, Spencer Brendel adds:
"We stretch in the locker room and we stretch on the ice after practice, but you don't really get that sense of the mindfulness of it as well as the deep stretch for an hour."
Namaste to that!
Here's the video: