Why Yoga Makes Me Feel Balanced, Stress-Free and Ready to Conquer the World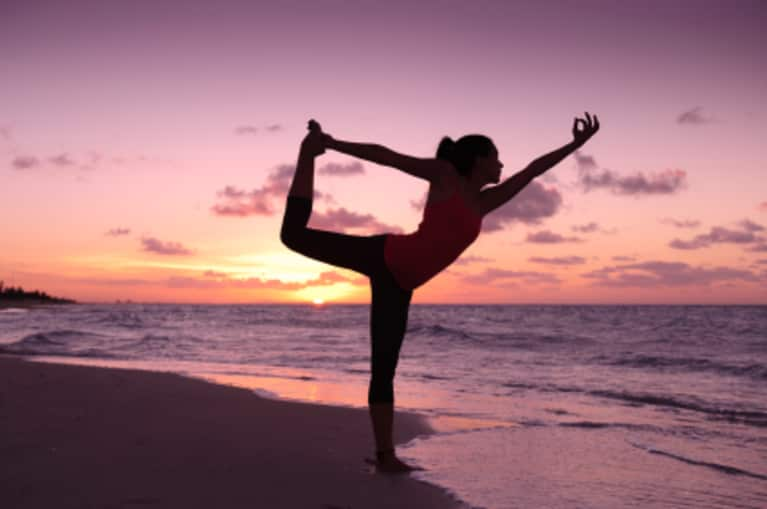 A friend of mine had her identity stolen and she was going through a very rough time for about two weeks. Even though she was a yoga instructor, she wasn't practicing during these two weeks and had lost herself in the stress. I could literally see the difference in her.
Then, one day I noticed she was doing a lot better and had finally accepted what happened. She told me she had finally come back to the mat and had let it all go through her yoga practice. Through the poses she was able to twist, stretch and bend her anxiety out. She had not only been reminded of how important yoga was in her life but had discovered how powerful it was in times of stress. Her situation reminds me of what Baxter Bell said: "Yoga has a sly, clever way of short circuiting the mental patterns that cause anxiety."
Yoga brings peace to your mind and body when you're submerged in a world of chaos. For me, Tree pose releases anxiety and helps bring me back to my 'happy place.' Yoga brings balance into my daily routine when I feel like I don't know where to start. This is the magic of yoga. Yoga balances your emotions when you feel anxious, stressed and tense. It's hard to stay anxious when you're focused on breathing slowly and deeply. My dad has never really practiced yoga but when I was young he saw the benefits in breathing and taught us how using our breath can help calm us down -- which is the cornerstone of yoga. 
Inversions help me when I'm all stressed out -- inversions dilate blood vessels, lower the heart rate, and triggers the body to calm down. Two inversion poses that work for me (and are good for beginners) are Downward Dog and Standing Forward Bend.
Twisting poses help balance my emotions when I'm feeling unbalanced or anxious. Since the nervous and endocrine system are responsible for producing hormones that trigger anxious feelings, twists help balance hormone release. Twists also help you wring out the tension from your body and help your muscles relax. Two of my favorite twists are Cow Face and Extended Side Angle.
The ironic part of yoga is often we often feel anxious about practicing because its taking away time from something else on our to-do list. But I found that when I take the time to practice, everything else seems to get done and I feel less anxious. Hopefully you can find time in your day to practice yoga and feel balanced, stress-free and ready to conquer the world.