78% of American Families Now Buy Organic Foods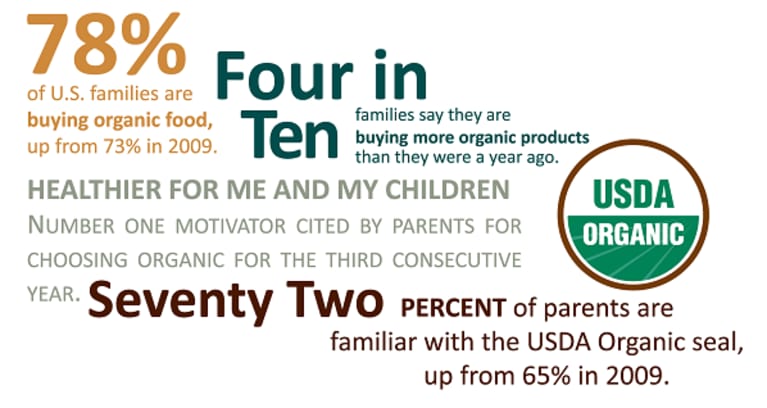 78 percent of American families are now choosing to buy organic foods, and four in ten families are buying more organic products than they did a year ago, according to a study conducted by the Organic Trade Association (OTA).
The Organic Trade Association reports that one of the key drivers are parents. They're buying organic because it's healthier for their children:
Nearly half – 48 percent – of parents surveyed revealed that their strongest motivator for buying organic is their belief that organic products "are healthier for me and my children." Other motivators for purchasing organic included concern over the effects of pesticides, hormones and antibiotics on children, and the desire to avoid highly processed or artificial ingredients.
Namaste to that!
You can read the entire press release here.