Why This Yogi Went Off the Mat, Onto Occupy LA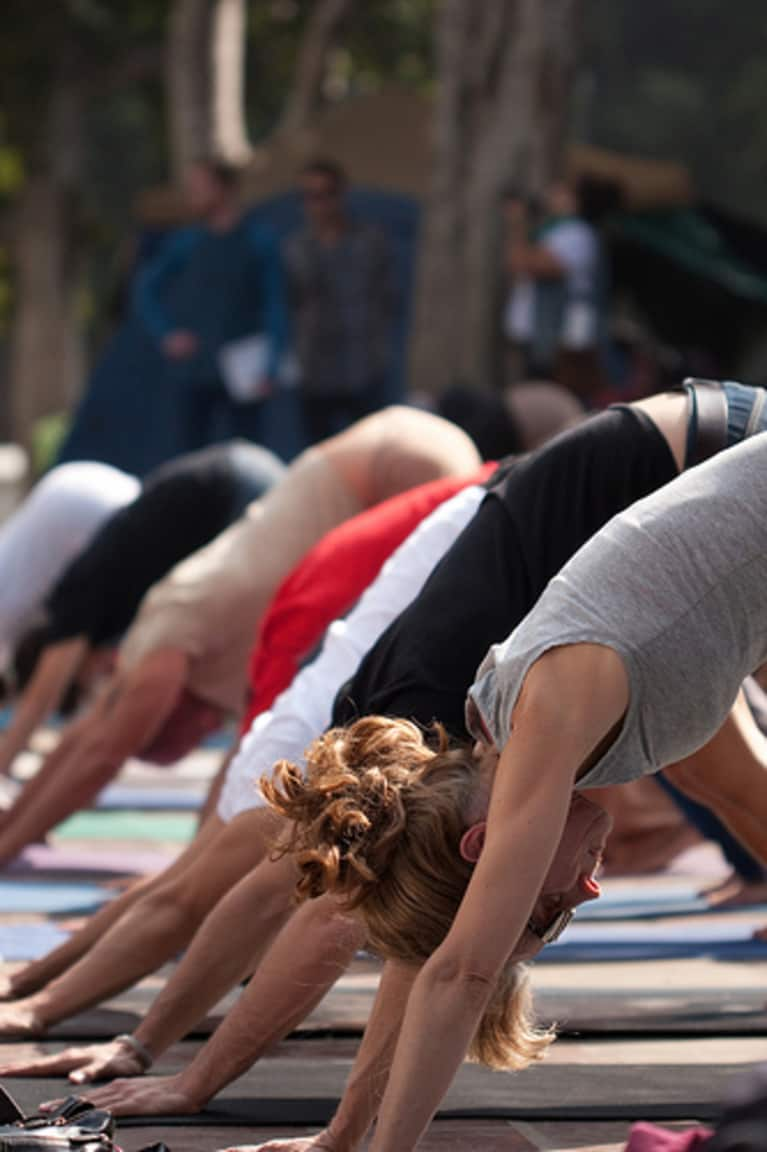 On Monday, Off the Mat, Into the World and a group of well-known yoga teachers in the Los Angeles community showed up downtown to unite and support the Occupy LA movement. About eighty yoga mats and close to 100 people positioned below the steps of City Hall in preparation of a 2 hour long yoga practice. During this time, yogis, passersby, and settled occupiers came together to practice patience, understanding, trust, and unity. Yogis Occupy LA represented peaceful activism, lending support to a political movement for positive social change. Off the Mat, Into the World initiated the gathering in the hopes to extend peace, unity and love to the occupy movement. Even still, a question of whether or not the yoga community should support such an event is at the forefront of people's minds.
So, does yoga and politics belong on the same 'mat' together? Even in the presence of yoga, disagreements will continue to arise, reminding us that we are after all, only human. As an active member of the yoga community, I respond to this argument with a familiar statement: "Please make room for the person practicing next to you, we are all sharing this space together." In other words, identify with unity rather than separation. The practice of yoga exists in all things, be it politics, personal desires, or attachments to the waking world. Yoga means union with the Self. All that we experience in life is a beautiful practice of yoga, moving closer towards oneness.
When we choose to separate ourselves either in thought or from the very institutions and processes we have created, we disassociate from the other, creating separation and delaying our potential unity. The moment we choose to think or act in a certain way, it becomes our reality. It is important to recognize separation when we see or experience it, but to follow its lead is another thing to consider. Understanding the difference between separation and unity could be the greatest lesson learned from the occupy movement.
We now stand in the middle of a rising uproar and political showdown. Now is the time to acknowledge the separation that our past actions have created and see through to the underlying unity that will render positive outcomes for our present and future times. I choose to support the occupiers who are working towards equality and thinking of the collective whole. When we utilize our voices to clearly express the current problems at hand, right action will prevail. In the meantime, we can choose to take responsibility and learn the steps that we need to make in order to shift from where we are now to where we would to be.