Dome Sweet Dome: Your Feet & Your Yoga Practice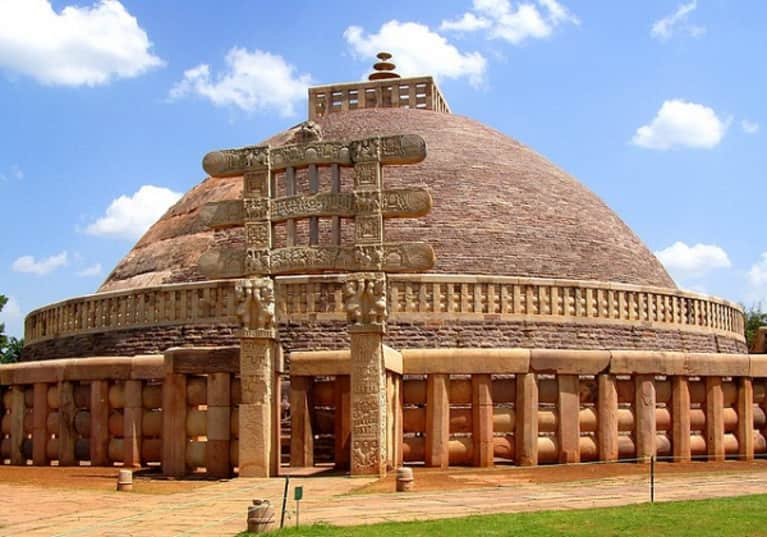 As far as I'm concerned, domes are show-stopping architectural wonders. My architect friend, Vaso, once said, "domes need a strong foundation at the perimeter to prevent collapse at the center." I like how she put it. Above is the Great Stupa at Sanchi which is the oldest stone structure in India. Here are some more great domes: The Lotfollah Mosque, The Duomo in Florence and... FTW... our feet. 
Yes! Our feet use the same architectural principals as a dome to hold up our weight. I'll spare you the nitty-gritty details of this. But, basically, we have 3 arches of the foot that create this dome-like infrastructure: a large inner arch, a smaller arch on the outside of the foot, and the transverse arch which goes from the ball of the foot over to the pinky side. You can read more about that here for some Saturday night thrills!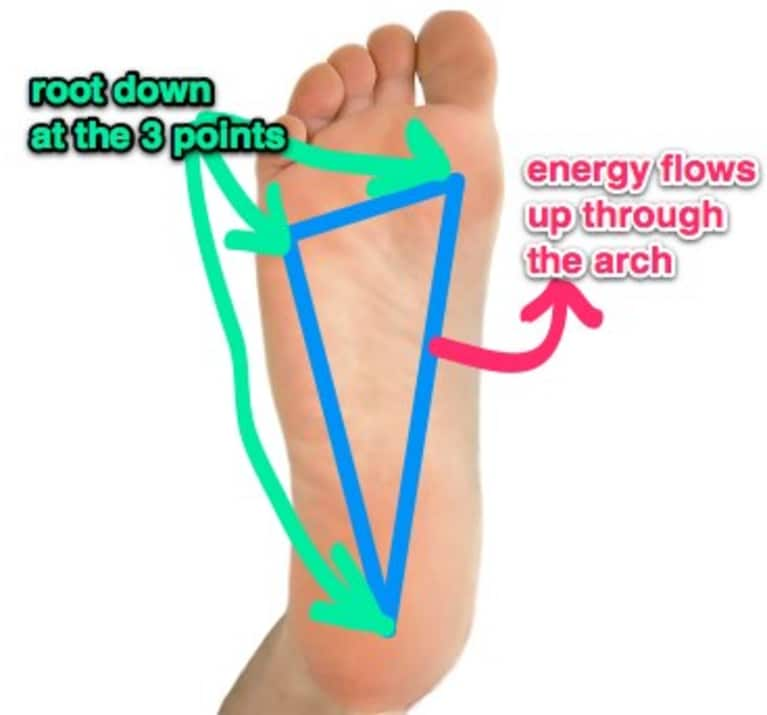 It's helpful for me to visualize my feet as a dome when I'm in any standing pose or any time I'm on my feet (while in line for the McRib, for example). I root down through the three points of support in the triangle of the foot so that I can suspend the weight high through my inner arches. Try it! This will help you lengthen out of the joints to prevent locking and/or sinking in the knees, ankles, and hips. This will also help you find more stability and improve your posture altogether. Here's the idea, pictured right ->
Side note: Yoga nerds might be thinking that this sounds a lot like Pada Bandha. Absolutey yes! Pada= feet Bandha = lock, binding, and/or harness that can be used to draw energy upward. This is just another way to think of it.
Take a look at your feet and decide which of the following arch types you have to help guide your relationship to your personal foot dome:

The feet. Best dome ever? I think yes! Two other facts about the feet:
1. They carry more than 1/4 of the bones in our body! WHAT?! Yes.
2. Most injuries come from poor alignment in the feet resulting in a "kinetic chain" of injury up through the leg and into the back. If the foot is not stable, then the whole leg is at risk leading to back injuries and so forth. So, try to take this dome/pada bandha thing seriously.  
Last thing, if I was in a yoga gang I would want my name to be "Dome".
photo of dome via touropia