4 Ways to Discover What Your Inner-Self Needs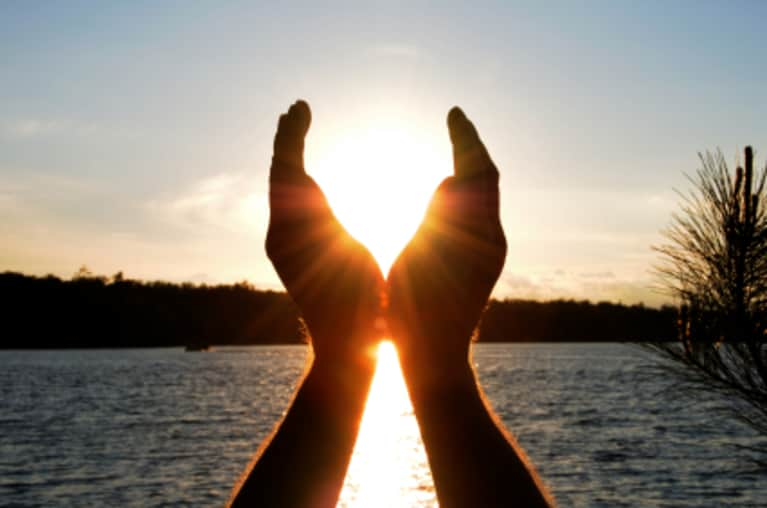 The road, the trail, the treadmill are all places where I pound out frustrations, clear my head after a long day at work or where I burn off that scoop of ice cream from last night. But overall running keeps me sane. If a day goes by that I don't get to run, I get a little antsy. If another day goes by without running, I get restless. By the third day if a run doesn't come my way, I feel my life coming to an end.
It may sound a little extreme but I found my source in life that will keep me sane. Running is my stress-relief, my rejuvenating pill and my light that keeps me going. Finding your stress reliever is essential to restoring inner peace and maintaining physical health. Get hooked on one of these stress relievers and see the changes within yourself.
1. Yoga - I once said I wasn't a yogi because I judged yoga after I tried my first class. There are so many different styles of yoga to choose from, so don't brush off yoga until you can say that you've tried all of them: Vinyasa, Ashtanga, and Iyengar are just a few of the many styles to try out. What I do know is that you will have a life-changing experience in one of these classes, and you'll soon say 'I am a yogi' and I have found my source.
2. Music - Having a rough day? Turn on your favorite song and you'll instantly feel better. Music can heal people, keep people young and is a powerful stress-release tool that anyone can use. Memorize lyrics for your favorite song and you'll instantly have a mantra that you can use in difficult situations.  
3. Food - I'm not talking about eating calories to lose our stress in food. I'm talking about using food to reduce stress hormones. Eating junk food triggers more stress hormones in the body compared to eating whole foods, which will help lower stress in the body. Eating an apple a day keeps the doctor away is an old saying that remains true. Enjoy eating whole foods and discovering healthy recipes, as they can help reduce stress in your life.  
4. Journaling - Writing down your thoughts and actions can help you feel better after any stressful situation. Write down what happened, what you did and how you felt. In addition to learning something about yourself, reading through old entries can also help reduce stress.  
Hopefully one of these four tips can help you discover what your inner-self needs!