Tennessee Football Star: Yoga Helps Me Deal with Adversity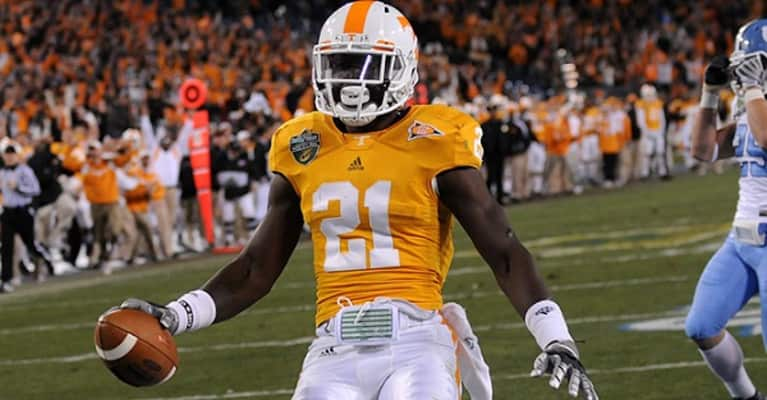 One of the great things about yoga is that you can turn to your practice whenever you're dealing with adversity. University of Tennessee wide receiver, Da'Rick Rogers, is hitting the mat for precisely this reason as his team is hampered with injuries.
When asked about dealing with adversity, Da'Rick told Volunteer TV:
"I've really been going in there (yoga class) and getting in touch with my Chi, trying to keep everything level-headed. I think I've been doing a good job. I'm really just trying to stay positive. I feel like it's just for the better of our team."
Da'Rick began practicing yoga back in high school after visiting another college. He says:
"A long, long time ago I visited N.C. State and they had D-Lineman doing splits and I (thought), 'Wow, I wondered how they did that. They said, 'Do the yoga.' I (thought), 'I have to get in yoga one day.' This is my chance in college so I took a yoga class."
Apparently Da'Rick planned on hitting yoga later that day to 'get in touch with his Chi', but he still doesn't own a own yoga mat. Maybe he'd be interested in buying this mat for a $1.
image via UTSports