Meditation & The Art of Shaving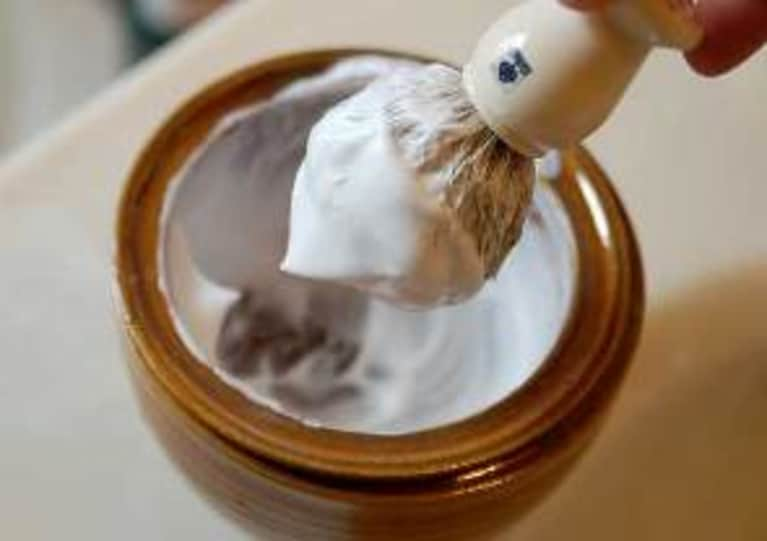 Have you ever cut yourself shaving? If you haven't noticed yet from my picture below, I'm bald. My baldness is by choice. No disrespect to those of you who are losing their hair due to illness or genetic luck of the draw.
It all started about 15 years ago while I was attending college. After about 10 different hair and beard combinations, I was bored and wanted a change from just using the hair clippers. So there I was...standing in front of the bathroom mirror. I have to admit that I was slightly nervous. I took a deep breath and started with the first pass. As I looked down, I could see the pile of hair sitting in the sink. Then came the fun part. I took out the shaving gel, lathered up and started to shave my head with a razor. It took me almost an hour to finish shaving that first time.
This story is not too different than the first time I tried meditation. It was last year. I was a little nervous and my mind could not settle down at the start.  By the end, I had shed a few thoughts, fought through relaxing my breathing and was like a freshly shaved bald head...shiny and ready for the world.
The two similarities that I've found between meditation and shaving are that they are your "practice" not an interpretation of your practice by someone else and both require you to be present in the moment.
First, I've received plenty of advice on shaving throughout the years. "Try the quattro", "Use the little yellow one" and "Go old school with straight razor" are just a few of the nuggets of advice. It seems like everyone has an opinion about shaving. The same is true for my meditation practice. Everyone has their spin on how you should approach your practice. Seated, not seated, in the park, at the studio, walking, music, no music and the list can go on for days. Ultimately, you are the one holding the razor while shaving or hanging out with your mind during meditation. Advice is a good thing but it's your practice. If you cut yourself shaving or cannot focus during meditation, it's on you.
Second, you have to be present (very present) when shaving. Not being present can leave you scarred...physically scarred. We've all been there. You take your mind off of the present moment even for one stoke and OUCH!!! (or another expletive of your choosing). Back to my opening question...yes, I've cut myself plenty of times. The all-time greatest cut was taking a nice slice off my ear right before a big party in college. I'd love to know what was so important back then. In my meditation practice, I've learned that being present results in a more complete experience. You can actually heal old scars by being present during meditation.
After 15 years of shaving my head, I view shaving as a personal meditation that can be zen-like when I'm not rushed for time and have a new razor. In a crazy and hectic world, the time I spend shaving is like a private island that I fly to every morning to start my day.