What Lies in Between Tradition & New Ideas?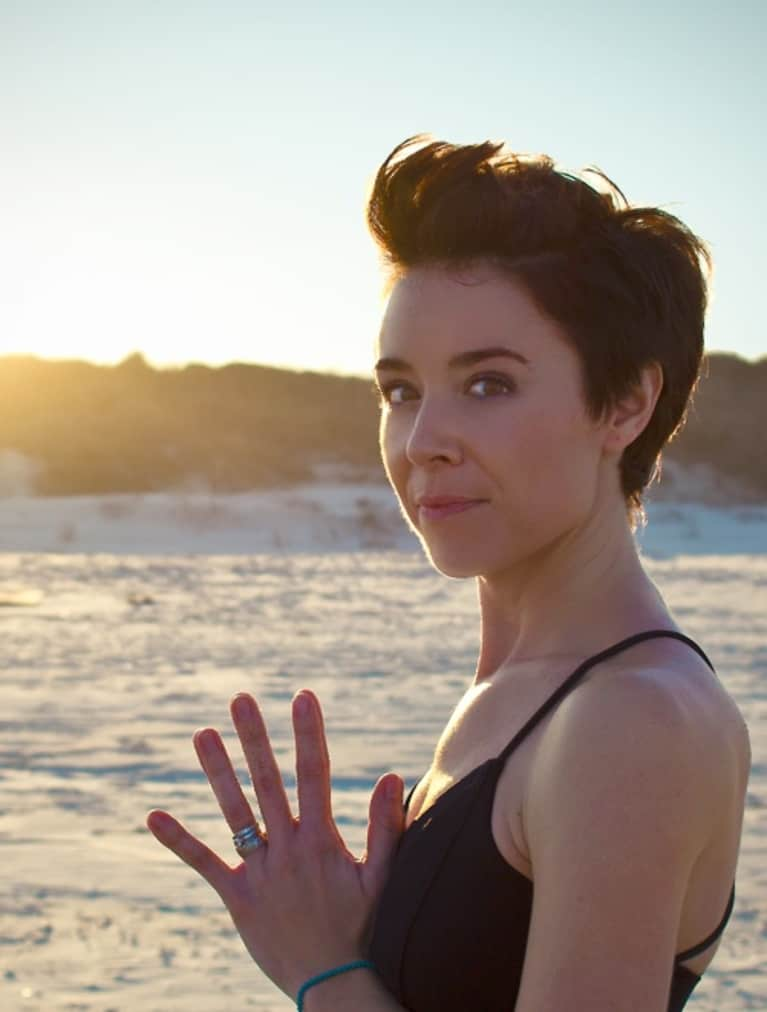 Through the years on my continuous yogic journey I've crossed paths with many styles of the practice and have been drawn to several various ones for different reasons.
I mean, there are so many to choose from -- Hatha, Iyengar, Jivamukti, Bikram, Kundalini, Ashtanga, Power Vinyasa, Ananda...the list goes on and on. I recently moved to New York City and found even more options available here -- from AntiGravity Yoga and Istha to Forrest Yoga and Hot Ki. Some of which I'd never even heard of before. There seem to be several yoga studios in every neighborhood and even some that over dozens (yes, dozens) of styles in the studio each week!
It can get overwhelming to say the least.
Initially when I started dabbling in yoga almost twelve years ago, I really didn't know what differentiated the styles and traditions, but slowly found things I was drawn to, or those aspects that didn't really seem to match with my physical or mental needs at the time. The first practice that really rang true for my body and mind was Ashtanga. Of course, having a good teacher in any tradition can help one feel a closer connection to the style taught -- and this was true for my experience too. My teacher diligently taught a group of mixed-level students, week in and week out, a (sometimes slightly modified) version of the Primary Series. Eventually the routine -- the flow -- began to come naturally to me, the poses came like choreography, and the cues rolled through my mind like second nature.
Slowly but surely my body began to transform, and my mind began to conform. And finally I went for my teacher certification. This deepened my practice even further, and opened my eyes even more to the depth of the never-ending study that is yoga.
And this is the point where I really found the beauty in that space. The space between tradition and progression. The space that somehow is perfectly positioned differently for every person. And when you find where in that space your mind and body feel most whole, then its like you fit right in like a puzzle piece in the type of practice that you found.
For me, it's a continuous balance somewhere between traditional Ashtanga and more progressive flows within that same vein. And for me I know that this is a perfect place to be. It is okay to be somewhere in between, and to completely appreciate the virtues of each.
So...What lies in the space between tradition and new ideas?
My mat.