A Look into Urban, Suburban, and Rural Yoga Culture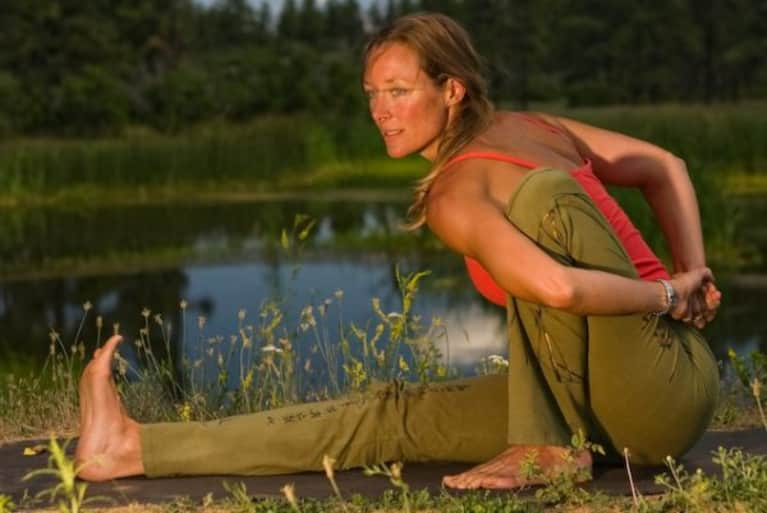 Ages ago yoga was only available to a select few. Now, modern day culture and lifestyle has not only embraced yoga, it is responsible for the widespread evolution of yoga and strongly influences how yoga is practiced. However, this differs greatly between an urban, suburban and rural environment. It is worth noting how yoga has transformed itself to fit in to the demographics of a community to be successful harmony with the needs of so many different people.
Here is a look into the differences in yoga culture between urban, suburban and rural areas.
In a metropolitan area:
Yoga classes are typically well attended and take on a "get in-get out" nature for those challenged to find the time.
You'll find a variety of yoga styles with classes scheduled back-to-back.
Attendees are usually working professionals who are driven, and expect high standards.
Instructors may be full time career yoga teachers, or celebrated yogis.
The overall feeling of intimacy is exchanged for a hint of intensity and accomplishment, much like the working world in a big city.
Retail therapy, all natural juice bars and self help resources have become a familiar and expected part of the urban yoga scene.
The suburban lifestyle is difficult to describe because suburbia lies somewhere in between the city and the country, and possesses attributes that come with both.
In suburbia:
 Neighborhood fitness centers that used to boast the best weight lifting programs now cram yoga in between Zumba and Pilates classes.
Specialized or hybrid classes that appeal specifically to the demographics such as "prenatal yoga" or "yoga with lattes" (yoga, followed by a field trip to the coffee shop) grace the schedule.
The stage is set for a tighter culture of connection compared with urban centers, but there is still a slight mood of anonymity, just as life in the suburbs suggest
Instructors may have other jobs and teach yoga as a labor of love rather than as full time endeavor.
The overachieving mentality that exists in the city doesn't quite wheedle its way in to the suburbs, yet the atmosphere is somewhat that of urban life.
Yoga blossoms here, in a land subdivided between business and neighborhood, as a discipline that so accurately accommodates both.
Clearly, there are fewer people living in the country and of those, some may have a biased opinion of yoga based on its religious undertones, minimal influence and limited exposure in the area.
In the rural community:
A gentle, non-imposing introduction to yoga is best received.
Chanting or other esoteric components of yoga are omitted as to not squelch curiosity for those wishing to try yoga for the first time.
Willing participants may be scarce, and local instructors a rarity. As a result, yoga classes might be offered sparingly in places such as community centers, private homes or in other shared spaces that far from illustrate the urban yoga climate.
Consistency may be compromised and regularity redefined in terms of "class is canceled, see you next month."
Much like the sweet and simple pace of rural life, a basic and spiritually neutral approach to yoga is appreciated.
Yoga's impact on individuals, culture and society is outstanding, as is the impact of individuals, culture and society on yoga. Yoga used to be a strict, disciplined and monastic endeavor that was not widely available. That has changed, perhaps as it should, to accommodate the differences in the people who inhabit this ever evolving planet.
Whether a city slicker, a suburbanite or a person of the pastoral landscape, yoga's authentic benefits will find a way to touch all who practice.