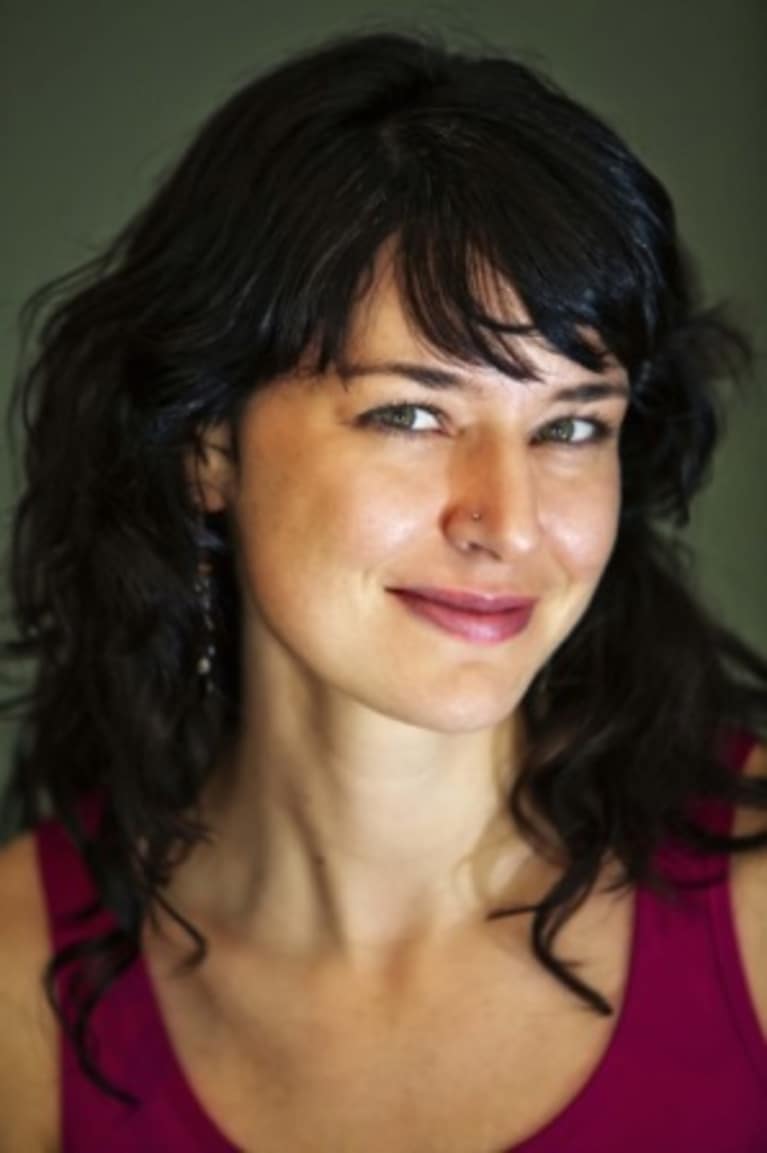 I was transcribing some notes from last week's workshop with John Friend and I found this really sweet part that totally sums up the initial dharshan (viewpoint) of Shiva-Shakti Tantra. Let me start by saying that I'm not, in any way, claiming to be proficient in doing this all of the time. But I sure as hell try. It is something I, and all Anusara yogis, strive to cultivate in every moment. Especially the most challenging ones. I believe this is truly the Highest teaching and is at the core of the Universe. We were created from a place of divine love and we merge back to oneness through love. Our greatest access point to love is through this teaching. This is precisely why it is the hardest one to accomplish. To me, this is the good work.
Someone at the event was wearing a shirt that said, "Be Kind Rather Than Right." My friend, Robin Janis pointed out that this is a great example of the first principle of Anusara.
The first principle is Open To Grace -- Grace as the revelatory power of the Divine that connects you with your Highest Self. Grace is an invitation to align with Consciousness/Awareness itself and merges you in the loving space of interconnectedness with all beings and all things.
This is Grace. Grace is Shri. In this tradition, Shri is one of the inherent attributes of Consciousness. Shri is benevolence, and beneficence. It's also Divine Beauty. Since Consciousness, at it's essence, is Shri (beautiful, loving, benevolent) we are closest to becoming one with Consciousness when we are also seeing, receiving and offering love, beauty and benevolence. Contemplation and personal practice has proven to me that seeing the good is often times the most challenging part of this. That's why it has to come first. It sets the premise for everything else.
This is the little tidbit that both Robin and I tapped into. Thank you, Robin, for this beautiful summary of John's teaching.
"Do you see the Shri (beauty) -- EVERYWHERE? CAN YOU ALIGN YOURSELF WITH THE VIEWPOINT THAT (at least) TRIES, AT ALL TIMES, TO SEE BEAUTY EVERYWHERE?
Our Darshan (our vision, our world view ) is the foundation from which we orient ourselves in the world. It is the conscious or less conscious paradigm we hold that determines our orientation to all and in all Relationship. It precedes intentionality -- precedes that which we intentionally seek to manifest, and directly effects the frequency with which we vibrate. So, the more willingly we align ourselves with perceiving and receiving the beauty that just IS -- the more we practice, for example, choosing to be kind rather than right. The more we dial up our energetic frequency in relationship, the more beauty, aliveness, good will and open heartedness we are able to live from and offer back to the world.
This is the jumping off point: our essential resonance, our primary Alignment: our relationship to Being. We can practice -- ANYTHING -- beginning here..."
"Especially see the good when the flaws are the most obvious thing. This is the highest Sadhana (spiritual practice)" -- John Friend
Why do we do this? Because when we see the good, we raise our vibration. We change the frequency of our waking consciousness to one that is more resonant with the essential nature of being. When we see the good, we feel good. We feel beautiful. We feel loved and accepted. We are reminded that we are not alone and with this we feel safe to take on our not-so-desirable traits. Although we may feel apart and disconnected -- we are never separate from the Universal Love that holds us all. We inspire ourselves and one another to remember this when we see Shri. When we see Shri we are Shri (this is a profoundly deep contemplation in itself). When we are Shri we are connected to the Light and we can cast the Light of Consciousness into the deepest, darkest places within our Hearts. This is how we heal. Most importantly, we do this together. We are never alone.
This is a tall order. The good news is that tantric yoga doesn't have any expectations for us. We are not expected, in any way, to know how to do this -- let alone be any good at it. Douglas Brooks says, "yoga meets you where you are". In other words, the yoga sees the good in us first. It also simultaneously invites us, infinitely, into a deeper experience of our Self. It's up to us whether or not we choose to accept the invite.