Toronto Maple Leafs Getting into Yoga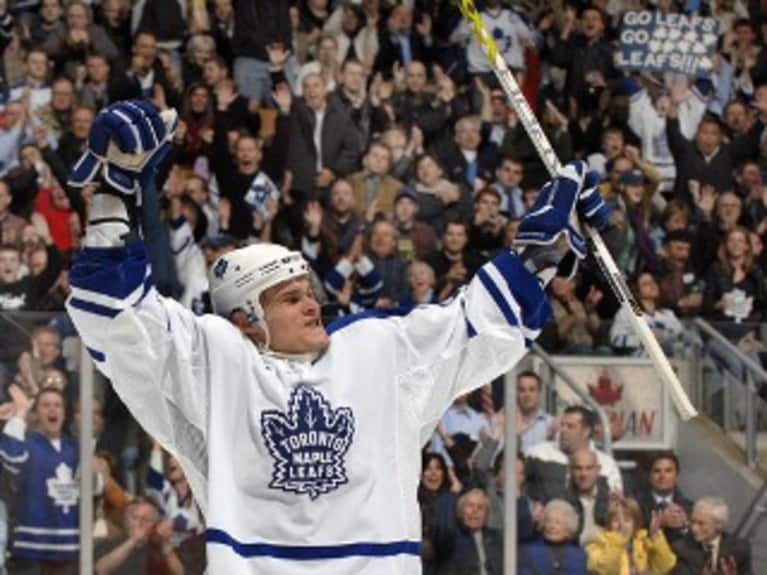 It appears that more pro-hockey players are taking a page from Stanley Cup MVP and yogi, Tim Thomas, and hitting the mat, as half of the Toronto Maple Leafs team are now practicing yoga.
NHL.com reports that half of the team is now hitting the mat.
Player, Jay Rosehill, says he wished he was more committed to his practice:
"I have a half-assed downward dog. I started doing it once a week in the summer and I admit I felt better...I was enjoying it. I told myself I would do it through the year but I haven't. I think I'm that in between guy. I support it but I don't do it."
Joffrey Lupul, who has suffered from back injuries, looked to yoga as a form of rehabilitation:
"If you were to tell me four years ago I would be doing yoga and Pilates, I would have said you were crazy. My downward facing dog is a work in progress. The whole thing is tough but anything I can do to get the most out of my body, I am going to do."
Apparently yoga began with the Leafs four years ago when veterans Tie Domi and Eric Lindros said they started practicing.
6-foot-4 Cody Franson, says of his practice:
"Yoga is friggin' hard, man. I struggle to keep a pose for more than 15 seconds."
When asked what his favorite pose was, Cody replied:
"The last one. The one where you get to just lie there."
Namaste to that!
image via