Yoga for... Bachelorette Parties?!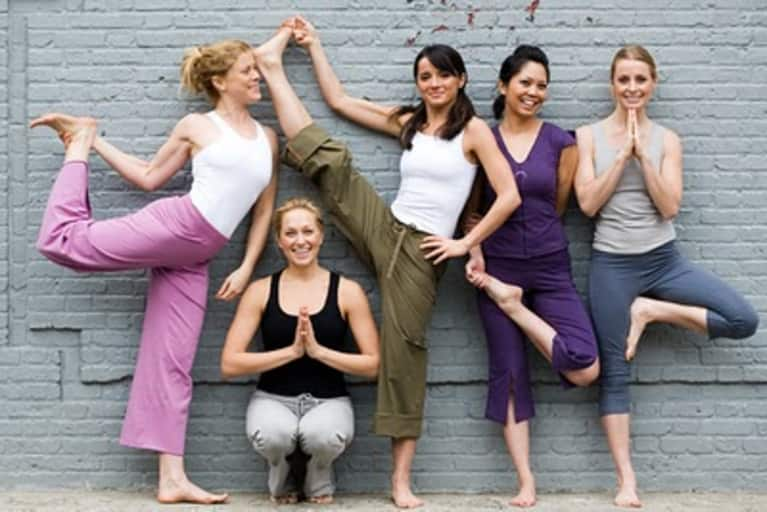 Apparently bottle service and club-hopping are being replaced by Downward Dogs and core work as fitness-themed bachelorette parties are the hottest new trend.
The New York Times reports on the growing trend of fitness-themed bachelorette parties, which includes brides-to-be hitting the mat with their girlfriends:
The Los Angeles-based company Yoga for Weddings (slogan: "Bringing the Deep Breath to the Big Day") offers private 90-minute classes, with a focus on "heart-opening poses" like the Cobra, for brides-to-be and their pals in nine United States cities (cost: $500). Innerlight Center for Yoga and Meditation in Middletown, R.I., started offering $200-an-hour bachelorette parties last year; already demand this year has tripled, said Kim Chandler, the center's director.
Have you been to a fitness or yoga themed bachelorette party? What do you think of this new trend?
image via Nicole Presents