Yoga & Meditation: Vital Practices for a Lifetime of Balance & Awareness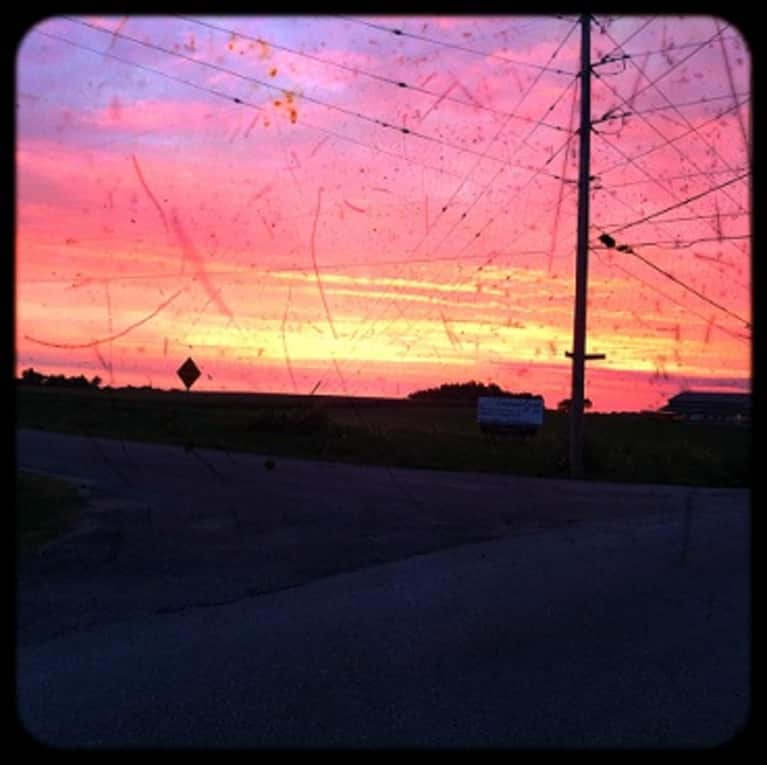 At the very core of my being, I am a yogi. I feel very strongly that yoga and I have crossed paths in this life for a reason that isn't necessarily within my control. I'm also still growing every day through my physical yoga practice and learning more and more about myself with each breath I take on the mat. Practicing and teaching yoga has allowed me to see that you truly can shape your life and the lives of others through the consistent practice of physical movement and breath. Along with my daily yoga practice there are a lot of things that I do throughout my day that have become part of my routine in achieving a balanced, enriching and giving life. At the risk of sounding like a bore, I strive to eat healthy every day, I practice physical yoga daily, I spend quality time with my family and friends, I float around out here in cyberspace learning and teaching, I teach others how to train their bodies and eat right for optimum health, I sleep (occasionally) and, most recently, I've learned a critical but sometimes overlooked path of yoga, meditation.
For years, I've worked hard in the gym, on the mat and in the kitchen looking for a quality of life that truly enhances my place in this world. Although all of these modalities have certainly helped me significantly to work in that direction and on their own accord are life-changing practices, for me, something was still missing. I found myself still angered too easily when someone cut me off in traffic or got in my way at the grocery store, I was sometimes struggling to find the motivation required to coach and train others back to health and really just feeling like some aspects of my life may be starting to get away from me.
As I continued to look for ways to add some consistent balance and stress-relief to my life, I was introduced to meditation by a good friend and then again a few months later by a childhood friend who had recently moved back to the area and is the owner of a life-coaching and meditation center. Already knowing that meditation should be part of a healthy, well-rounded, yoga practice and seeing how it had impacted the lives of my two close friends, the "hint" was made loud and clear and I was moved to learn more. I spoke with them about their experiences, how it has changed their lives and we discussed the simple ease with which meditation can be learned and, in turn, practiced effortlessly for a lifetime. Because of my background in personal training and the science of the body I have, in the past, been somewhat skeptical of things I don't fully understand, can't see, touch or smell, can't explain with simple logic or that don't involve physical movement and eating right as the key variables for success. With skepticism in tow, I chose to attend a training session taught by a highly-qualified teacher of meditation. In this training I was taught how to better understand the purpose and history of meditation, how to incorporate the practice into my life with ease and was also left with him as a resource for future questions and learning. All of this was a life-changing experience and I'm still in awe of what it has done to enhance my life.
The obvious question is "How do I weave this powerful daily practice into a life already filled with daily stress, deadlines, parenting, and many other daily commitments. Although this can be a challenge for some, it is also the solution. The mediation practice, as taught to me, requires less than 30 minutes of your day, twice daily, and the only other requirement is that you find a safe, comfortable place to practice. If I can find a way to make this work into my life of working, training, parenting, coaching, etc., I truly believe that anyone can.
The daily practice of mediation has allowed me to take the inner-self that I visit during the practice and carry it with me throughout the rest of my day. It is like a "spam-filter' for your mind and leaves me with more clarity and awareness than I thought was possible. Over time, I have learned to handle the daily stress and commitments of life with greater ease, balance and certainly with more awareness and perspective. The practice of meditation, coupled with my daily physical yoga practice, have helped to cultivate the overall balance in life that I have been seeking and have changed the way I view myself, how I experience the world around me and have helped me to harness my true potential.
So what steps can you take to discover if meditation is right for you?
Research - Peruse reputable online resources or jump over to your local bookstore and learn what options exist.
Mingle - Speak with people you know who already practice and discuss what they do and how it has impacted their lives.
Be open-minded - Be willing to discover something new and how it may be able to truly enhance your life.
Find a qualified teacher – There are several teachers and resources nationwide that can help answer questions and guide you through the initial stages of the practice.
Just try it – Learn, be consistent with your practice and then just be you, in your life, in each moment.
Even after roughly a year of daily practice, I still consider myself a novice but my meditation practice has inspired me to learn more and I am in awe of the possibilities regular practice provides. This part of my life is reaping huge rewards for not only me and my overall approach to my health but, more importantly, my friends and family have noticed a significant and positive change in me. My hope is that by discovering what works for you, your life will become more of what you want it to be and that by upgrading yourself through practices like meditation, you will also upgrade the ones you love and, in turn, upgrade the world around us all.