Yoga Is Pro-Soccer Team's Secret Weapon!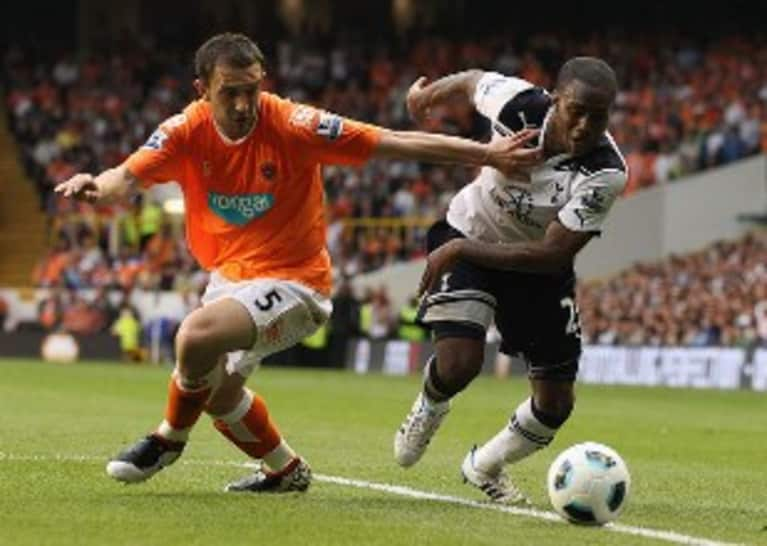 The Tottenham Spurs pro-soccer team in the UK is looking to raise their level of play as they gear up for the playoffs. So what's their secret weapon? Yoga!
ESPN reports that Coach Harry Redknapp is singing the praises of yoga and has sold his team on the yoga's benefits. Players are hitting the mat before each training session and Coach Redknapp is even giving yoga a whirl! He says:
"It's fantastic. We have been getting into doing the yoga and I think Pilates is just an amazing thing. It's great for the players. They are all doing it now. Brad Friedel started it here. He brought a lady in to start doing the yoga and if it's good enough for Brad with the shape he's in at 40, then it's good enough for the rest of us. It's brilliant. It makes the players more supple. Ryan Giggs is in to it, big time. It certainly has kept him in good shape. I joined in last week with all the coaches. I couldn't walk for two days but other than that it was good.''
Player Danny Rose (above, right) credits yoga with helping him recover from ankle injuries and says:
"It's a lot of fun. We have these yoga gurus coming in once a week. It's all right. I'd take yoga and Pilates over running up and down hills any day.'"