4 Ways Yoga Helps Me Love My Inner "Husky" Child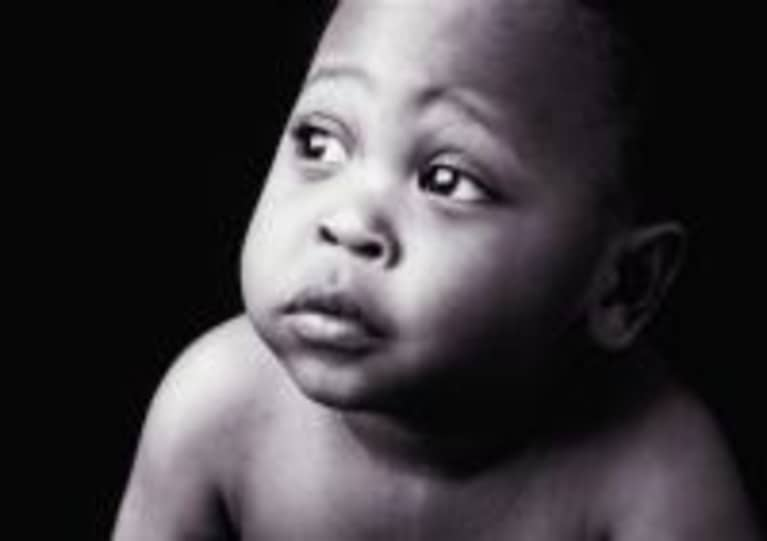 I grew up as an overweight "husky" kid that spoke "white" and got good grades. I say that as a point of reference. Although I have a healthy sense of humor, I now know that I developed many negative habits and had self-image issues. To this day, I still go out on runs and see that big, little guy running ahead of me.
Then came yoga. My first time taking a yoga class was in Chicago in 2005. I have to admit that I took the class to meet women along with gaining an option for off day workouts for my marathon training. I'm not being shallow just honest. Back in the class...I tried to muscle through all the poses and forgot to breathe on more than one occasion. That first class was brutal.
The next day, I walked into the gym and gave it another try even though part of me was saying "Run away. You don't need this yoga stuff. No one will know if you stop now." This dance between the two sides of my ego repeated for the next few weeks. I don't know if I was a glutton for punishment or if my practice was starting to become a part of my life, but I pressed on and continued to show up to class. About a month later, I started to notice the impact of my yoga practice in other parts of my life. Here are a few of those lessons that have stayed with me since 2005:
1. Acceptance - Accept who and where you are at the present moment in your life.
2. Alignment - On the mat, alignment of your bones, muscles, breath and mind helps you avoid injury. Off the mat, alignment of your core values, behaviors and goals helps you to be a better version of you.
3. Flexibility - If it's going to always be "my way or the highway", most people will choose the highway. Be flexible not just with muscles but also with your mind, your relationships with others and yourself.
4. Forgiveness - On the mat, if fall out of a pose you laugh and try again. Off the mat, you can use forgiveness during those moments when you forget that no one is perfect (including you) and it's through our mistakes that we are given the access and the knowledge to grow.
Yoga isn't a way of life. It's a thread of the fabric that makes up your life. It's a part of your life as a component of your overall wellbeing -- physical, mental and spiritual. I'm sure there are many other ways that yoga is a part of a person's life. These are just the ones that have helped to reshape my life. After all, your yoga practice (home, studio, park or wherever) is yours. It's your journey.
What about the big, little guy? My yoga practice has helped me to love him, smile at him and respect him for doing his part in my journey.
image via