Teen Moms: When Prenatal Yoga Meets Kids Yoga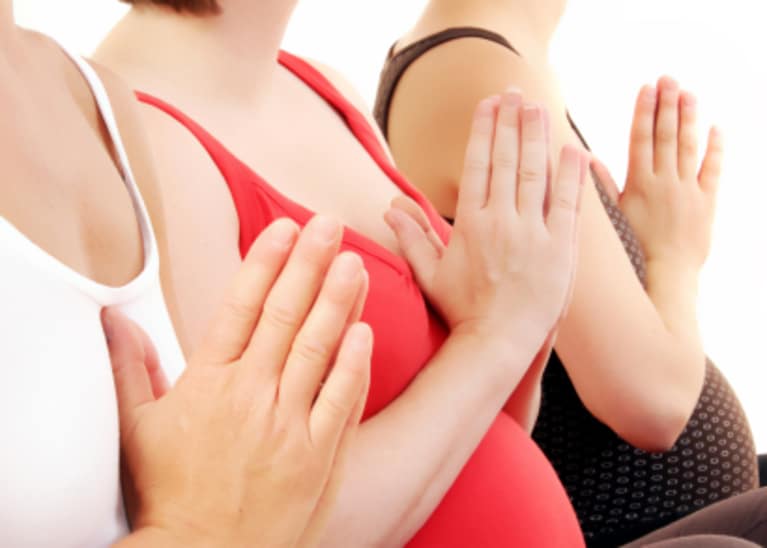 What happens when your first prenatal yoga teaching experience also becomes your first time teaching... children's yoga? A group of six teenage girls arrived for a prenatal yoga class that I was teaching as part of a volunteer yoga initiative. Did I mention this was all to go down in Cantonese? Yeah...
There's a non-profit organization in Hong Kong called Mother's Choice that operates a home for what they consider crisis pregnancies, those in which the expecting mother is weighing the choice of terminating the pregnancy, adoption or raising the child as her own. Often the result of no birth control awareness or access and in some cases sexual abuse or rape, these pregnancies are primarily those of teen girls. The home serves as a place for them to be in their body, be safe and nurtured, and to become informed of their options. Girls are able to take up residence in the home for the duration of their pregnancy to have access to basic health care and counseling as well as privacy, discretion and a reprieve from the stigma that often accompanies teen pregnancy in Hong Kong. And in order to best educate and serve the girls no matter their decision, Mother's Choice also provides informational activities related to health and self care. Enter yoga.
The organization worked with Yogananth Andiappan Community, an awesome non-profit created by my home yoga studio to launch their Yoga Teacher Training graduates into community-supportive volunteer yoga teaching, to offer weekly yoga classes to a group of girls all currently in their third trimester. I planned to teach the first class along with fellow YTT grads who translated for me (the girls do not speak English), but I didn't plan for the tears that sprung to my eyes when these 13-16 year olds entered the makeshift studio we'd arranged on site. They were so young; at the same time, they were not at all.
They had questions about their changing bodies, how to remedy the typical aches and pains of pregnancy, but all from the mouths of sometimes silly, sometimes self-conscious young girls. We taught them yoga poses to open the hips, soothe lower back pain, lessen swelling and breathing techniques to remember for labor – all delivered in empowering language for a dose of girl power, self-esteem and camaraderie that is great in teen yoga. I'm still sorting out how best to teach this group, referencing both my prenatal and children's YTT manuals all the while. At once children and adults, they seemed to enjoy the mental and physical exploration that we all love about yoga and promised they'd be back for the second week. And they were, thanking us shyly in Cantonese as they giggled their way out the door.