10 Non-Studio Locations Where You Can Teach Yoga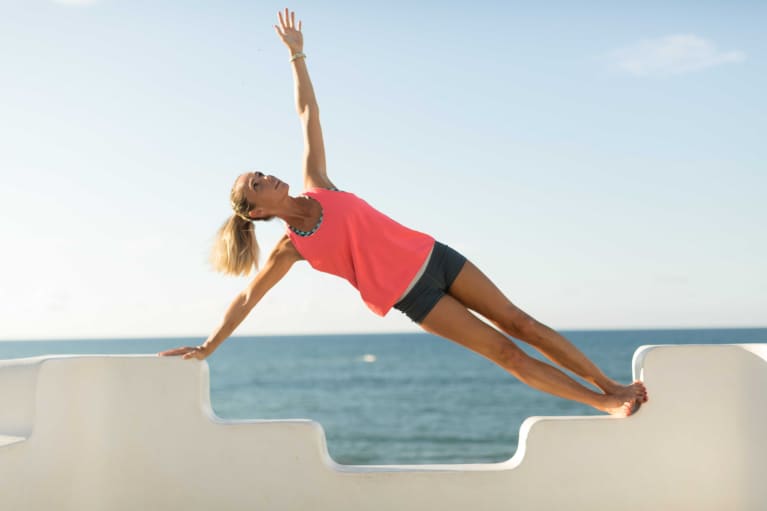 Studios, by their nature, are set up so that the student comes to yoga. But, once you start thinking in terms of bringing yoga to the student, a host of other options arise. Plus, because you're bringing yoga to them, it may be the first time they're experiencing it, as many people still shy away from studios because they feel intimidated.
If you're a newer yoga teacher, this can be a great way to get started with teaching. If you're a creative go-getter and don't mind pitching yourself and your yoga classes, you can generate teaching opportunities by talking to friends, business contacts and neighborhood leaders. Share what you love about the practice, share the benefits you've experienced and ask questions about their wellness offerings to see if there might be an interest.
Here are some ideas:
1. Schools: Pre-schools, grade schools, high schools and colleges are all options. Kids of all ages need yoga; they're more stressed than ever and overwhelmed with life. Secondly, it's hard to find a common time to offer a class in a neighborhood and get good turnout. Once you bring the yoga to them, you don't have to worry about scheduling; they're already there. Talk to the principal or director and make your pitch.
2. Non-Profits: There are many non-profits that serve children. The Boys and Girls Club, Big Brothers Big Sisters and the Girls and Boy Scouts are some common ones. If you have a personal or professional relationship with a NP, ask them if you can serve their population by providing yoga. In some cases, you'll be doing it for free but think of it as good karma as well as a valuable relationship to nurture. You'll be serving a worthy population and there are many influential community leaders associated with the Boards of Directors of non-profits. You'll be able to develop good connections through your yoga teaching there.
3. Sport Organizations: Think about groups in your area that serve athletes of all kinds. Running clubs, non-profits that serve rowers, walking clubs, Sports Clubs, Ski Clubs; basically any sports group that hosts sporting activities might find yoga useful before or after their events.
4. Mothers Associations/Women's Clubs: Women are more stressed than ever these days as many balance their own needs with those of their families. They're ripe for wanting to do something healthy but hard-pressed to find a way to squeeze in the time. If your neighborhood has a Mother's Association, meet with the group's leader. Women's Clubs may meet in your neighborhood; see if you can attend a meeting to do a demo. If they're interested, you can consider holding regular classes at their meetings or off-site.
5. Homes for Seniors Assisted Living Centers: What better place to share yoga then with seniors? Theyll love the conversation, doing something different, connecting with their breath and you'll love their smiles as they try out the poses.
6. Golf Clubs: Learning how to firmly root into your feet, rotating your torso while keeping your hips centered, coordinating breathing with movement; these are some of the keys of golf which yoga can provide. Create a proposal about yoga for golfers and send it out to a few clubs. If you have a personal contact with a member, that will come in handy too.
7. Local Parks and Beaches: Organizations in your neighborhood host events at your local parks. Here in Boston, The Esplanade Association hosts everything from the Boston Pops Fourth of July event to outdoor exercise classes. Contact your local groups about hosting yoga outdoors. They'll help you get the permits you need run your classes.
8. Local Businesses: Talk to businesses in your area. Check out any local lists of "Top Employers in your Area." Top employers, as voted on by employees, value health and wellness and offer in-house services. These are great employers to go to regarding onsite yoga. Think of unique ways to bring yoga into the workplace besides traditional classes; yoga-at-your-desk, guided meditation and classes that focus on tight hips might be a place to start.
9. Physical Therapy Offices: More and more therapists are referring their patients to yoga. Connect with some to see if they have an interest in some in-house yoga. You'll learn a ton about the body and you can both collaborate on treatment plans for clients.
10. Holistic Wellness Centers: Similar to therapy offices, check out local wellness centers. These may be community centers, space that houses a team of chiropractors, acupuncturists and massage therapists. Yoga would be a great addition to their team.
Once you start working outside of a traditional studio setting, you may need to coordinate different aspects of the class; things like where you'll hold classes, how to provide mats, providing sign in sheets and waivers. You'll also need to negotiate your rate and may need to provide proof of liability insurance. However, in many cases, you'll be the only yoga teacher associated with the organization so this may give you greater opportunities beyond just yoga classes to share health and wellness information with people.
Think outside the box, be creative and share what you love!