The Healing Power of Movement: Why You Need to Get Your Dance On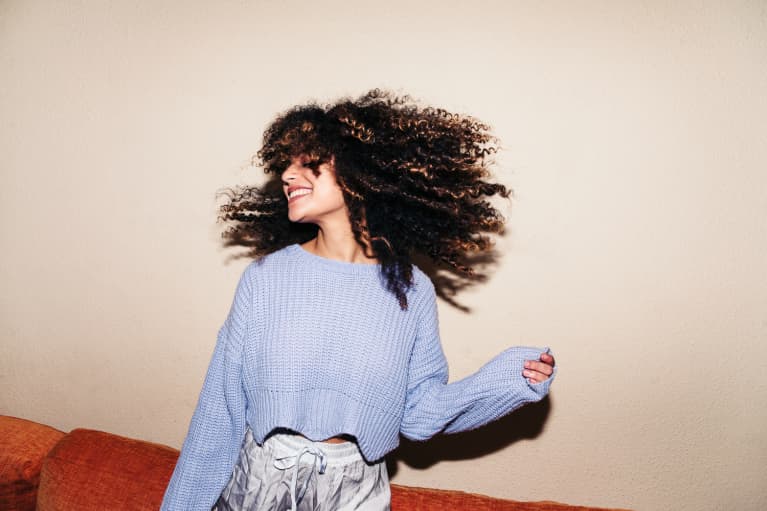 Yoga, movement, and healing go hand-in hand. Yet for some of us, it's easier for us to move in a yoga class than it is to move on the dance floor. Natasha Blank, the founder of Get Your Dance On talks to us about all this good stuff and more!
MBG: How did you first come to dance? How did you first come to yoga?
NB: In the only existing video of me as a kid, I'm about 12 months old, bouncing up and down to my parents' African drumming records. I was always moving. I could only memorize vocabulary words if I was dancing around the living room. My mind just worked better when I was in motion.
I took my first dance class when I was 10, and I started doing yoga around 14 or 15 to be more flexible for dance. My tap dancing math teacher was the one who convinced me to go. After a four year break from both in 2003, a friend took me to Bikram (which I now refer to as the gateway drug to yoga), and I went to Burning Man for the first time. The playa brought me back to dance in a new way - no more ballet bars, fluorescent lights, or pink tights - just me, the music, the desert, and an atmosphere made for self-expression.
How did the idea for Get Your Dance On come about?
Brooklyn Bowl asked if we wanted to do some kind of dance thing before they opened on Saturday mornings in December 2009. The first one was 10am in the middle of a snowstorm, and 9 people showed up. But I was a year out of school, developing my Integrative Health Counseling Practice and needed to do something connected to dance, so I kept doing it.
As an Integrative Health Counselor and Reiki Master how have you seen dance/movement heal and affect people?
I would never have believed in the power of movement as much as I do now if I hadn't experienced it first hand. I originally got into holistic healing because I had all sorts of weird health issues. I studied nutritional healing endlessly, became a Reiki Master and had some pretty profound healing experiences through both, but I didn't fully heal until I started dancing again - and things really shifted when I began studying Gabrielle Roth's 5Rhythms. I've seen free form dance practices like 5Rhythms help heal eating disorders, digestive problems, physical injuries, chronic tension, thyroid problems - it catalyzes change in the way we relate to ourselves and the world. We cannot truly move freely unless we break through the blocked and dysfunctional patterns that hold us back every day. Movement brings us back into a fully integrated place, and that's the most healing place we can be.
How are yoga and dance related / what are the similarities? Why do you think the two are so powerful when combined?
They both have the potential to bring us home to ourselves. They create the space in our minds necessary to bring us back in touch with the natural intelligence of our bodies, and ultimately with each other and the planet. Yoga is amazing because it systematically threads our minds back into our physicality, and works our attention in very specific ways. I love doing yoga before dancing because I'm already fully in my body, and I can get on the dance floor and just go. Letting loose in the dance takes the integration achieved in yoga a step further, because we're no longer being told how to move - the natural intelligence that lives in us is moving us.
You've mentioned DJ Freq Nasty and his thoughts on music / yoga / dance and enjoying both sober -- can you elaborate? For someone reading this who's not used to dancing sans alcohol -- any tips?
I love this question. There is a huge culture around using substances to facilitate peak experiences on the dance floor - which can actually be quite a gateway for people to experience levels of interconnectedness and bliss they didn't know existed. What often happens, thought, is that we get attached to those substances and project the power we have to reach peak states onto them. It is our birthright to know ecstasy, serenity, wholeness, unbridled joy. Those feelings come naturally when we let go of our inhibitions, and allow the freedom that is our true nature to ride us beyond our beliefs about how good, beautiful, successful, or lovable we are.
Getting there while sober takes a willingness to push your edge, to face how uncomfortable you are with yourself. And at the same time, a willingness to have your ideas turned upside down when you discover how amazing it feels to move freely, just as you are.
There are also plenty of ways to get into the groove without waking up with a hangover. Rhythm and bass have a direct and potent effect on our brainwaves, bringing us into different kinds of fun trance states. Get Your Dance On's drum crew Da Riddim Inya works with rhythm very consciously to get our dancers centered in themselves and connected to each other - literally. Their brain waves are entrained with the drums, so everyone is having this incredible shared experience.
And of course, finding the right place to dance is huge. Your sober dancing experiments probably won't be much fun in a club playing top 40 dance hits while most people are standing around in high heels. This is the biggest reason I created Get Your Dance On. It has pre-party Yoga SoundScapes with guest DJs and musicians, different rooms with different styles of music, the Didge Project's Chill Space, acupuncture, saunas and showers after you've worked up a sweat, plus plenty of coconut water, kombucha, elixirs, and raw chocolate to fuel you all night. It's an atmosphere where everyone is free to shed their inhibitions and have a blast, dance, chill, and connect with a vibrant community.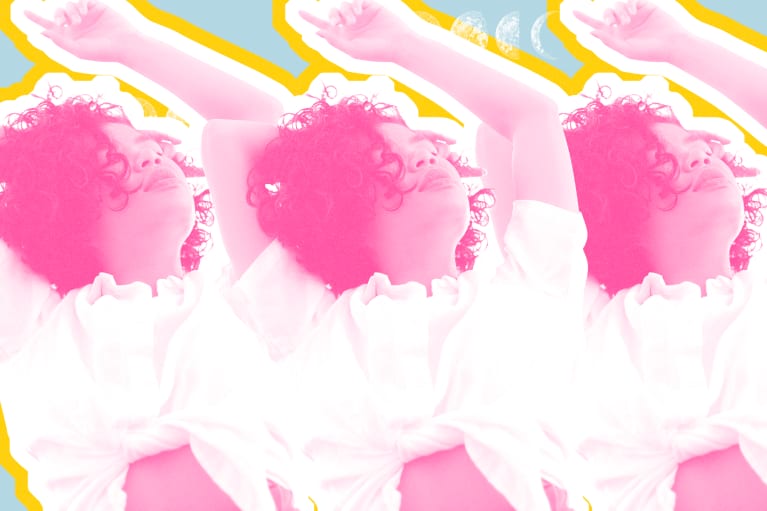 What's next for Get Your Dance On? What are you working on?
Right now I'm focusing on our community in NYC. We've done events in LA, San Fransisco, Burning Man, and both Tahoe and Vermont Wanderlust Festivals and they've been great, but the most rewarding part of all of it is building something really special here in New York. So I'm working on different ways to do that more and better.
We're super excited to be bringing Get Your Dance On back to YogaWorks SOHO this Saturday after a summer hiatus. You can get more info or buy tickets at getyourdanceon.net