Does Your Yoga Practice Need Viagra?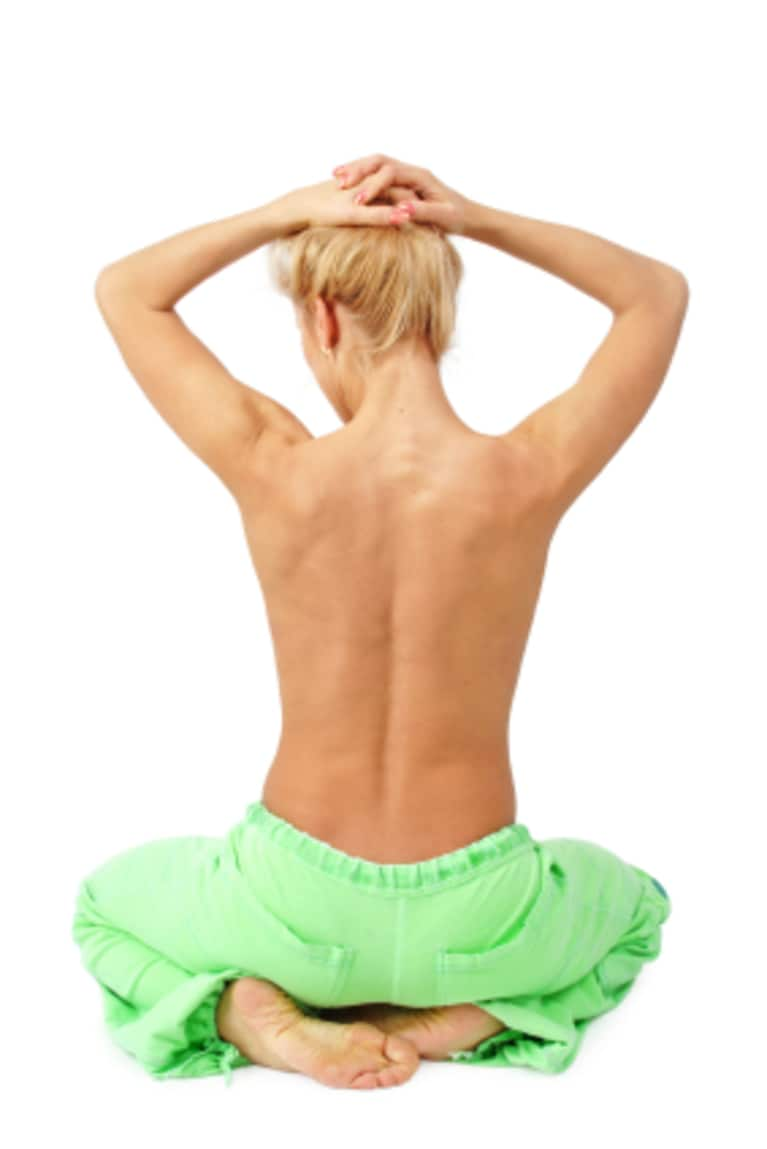 No matter what kind of intense, burning, passionate love you have for yoga, we've all been there... the lull. That feeling of just going through the poses, with no drive, no excitement…it's just the poses. The physical practice is great, but if that's all you have and you're not even feeling that then you need spice it up, and fast! Before you and yoga divorce forever.
Here are five ways you can get your yogasm back.
1. Get pregnant. Just kidding, well sort of. I'm not actually suggesting that if you've lost your yoga drive, then you should go get pregnant. But, get this…you can't do any physical/aerobic activity for six weeks after you've given birth (this is the amount of time it takes for your uterus to shrink back down to size)! So if you're not in the market for a baby, just try taking six weeks off. I guarantee three weeks into your hiatus you will be itching to get back into your practice again. It took me about two weeks before I was willing to screw my uterus for a sun salutation (thankfully, I didn't).
2. Try a different style (this is not considered cheating). Two things can happen here: 1. You might find a style of yoga that appeals more to you then the style you had been practicing, or 2. You might dislike (dare I say 'hate') the new style so much, that it drives you right back into the open arms of your original beloved. How romantic!
3. Change up the music. If you practice at home this will be easy. If you normally listen to traditional music, maybe throw in a rap song. You never know what kind of mind-blowing effect a little L.L. Cool J can have on a girl…or boy!
4. Set a challenge pose. If you're trying to spice up your sex life, some may try kama sutra…this is the same idea, but you probably won't be naked. Instead of just sticking to the poses that they practice in class, or that you practice at home, find a pose that you have never tried before. Yoga Journal's online site has an index of yoga poses that you can browse through, or just pick up a yoga magazine and you're bound to find one that strikes your inner wonder. *Note: don't go crazy.  Pick a pose that is beyond your limits, but not beyond your ability to practice.
5. Read a book, meditate, let your mind do the practicing. I feel many are brought out of their yoga lull by first falling back in lust with their physical practice. But don't underestimate the power of yoga as a way to live your daily life. Humans don't just rely on physical stimulation, but we require mental and spiritual stimulation as well. Get book suggestions from a teacher, fellow yogi, or the internet. Maybe try meditating, or writing, or talking with a friend.
If all else fails…Be present, be mindful, be you.