7 Tips on Making the Switch from Corporate Job to Yoga Teaching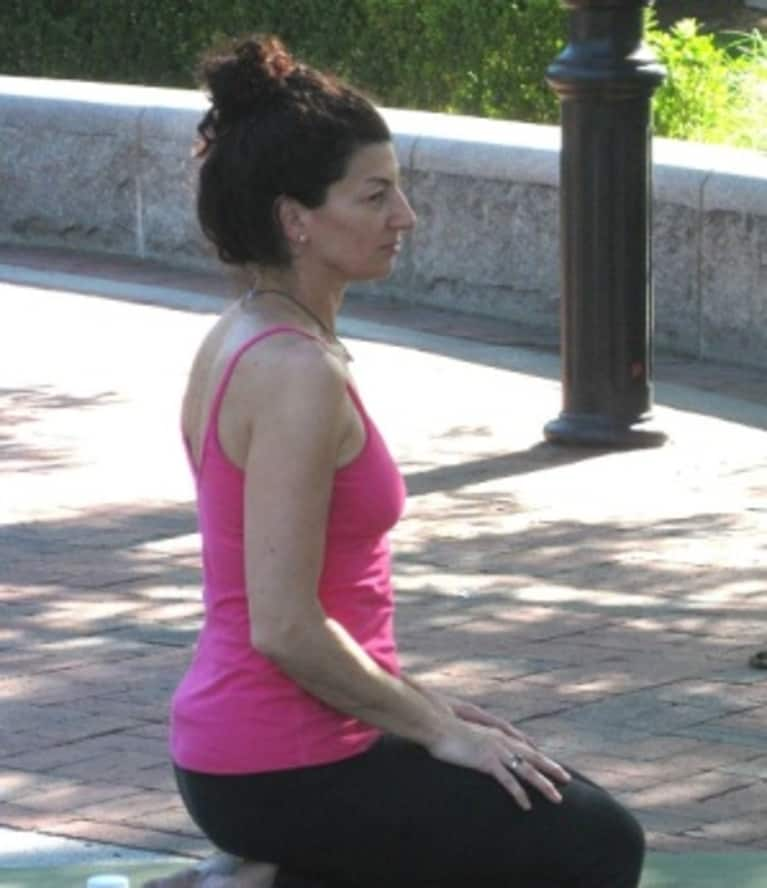 The first time I made the switch to teaching full-time, it was after a year of planning, saving, moving, downsizing, researching, practice teaching, networking and preparing. I felt I'd done as much as I could to prepare. Some of my expectations were unrealistic and there was more to learn from a teaching perspective than I imagined. I went back to teaching part-time, returned to a corporate career for a few years, paid off debt and then, last year, had an opportunity to try it again. The model's a bit different this time in that I have my own company, but many of the same elements were involved in making the transition.
Sometimes people attend teacher-training programs and decide to abruptly leave their corporate job to pursue teaching full-time. I admire the spirit of this approach but I'd (gently) not recommend it, unless you've got a financial nest egg that you can tap into while you're getting set up (and health insurance, if that's something that's important to you). Here are some things you might want to consider as part of your decision-making process:
1. Decide if you're an independent worker or if you prefer the structure of a company. Even yoga teachers that work for one studio system or own their own studio are essentially, entrepreneurs. Outside of teaching classes, your non-teaching time will be consumed by doing your own marketing, budgeting, planning and new business development. If these aren't your strong suits, there may not be anyone else to lean on (unless you get a business partner that has these skills). Before you jump ship on your corporate job, be honest with yourself about your skills and what you really like to do.
2. Decide on the full-time teaching model you most would like to pursue: You may decide you'd like the "brick and mortar" model of owning a studio. You might like to fully commit to one studio system and teach all your classes there. You might decide to start your own brand and teach in a variety of studios and other locations. There are many different forms a yoga teaching job can take and it's helpful to know what you'd most prefer.
3. Talk to teachers that are already living the life: I remember after my first teacher training with Baron Baptiste, being in the airport on the way home to Boston. I was with one of the teachers that led the training and she was going through her appointment book. At the time, I was working full time and I'd just had the most amazing experience in training. I remember thinking: "I want her life!" Honestly, I had little detail about what her life was like outside of my own perceptions. After that, I spent months talking to teachers about lifestyle, schedule, finances, challenges, rewards and all aspects of teaching. It was helpful to find out from those that were doing what I wanted to do, what the pitfalls and highlights were.
4. Decide if certification is important to you: Many teachers you'll pursue training through have their own certification process. Some of these programs will be recognized by Yoga Alliance, the "National Education and Support Organization for Yoga" and some will not. Part of your preparation to either working for one of these teachers in their studios or working for yourself is to determine if you think it's important/necessary/helpful to be "Certified" by the teacher from whom you receive training (You may also be required to get certified by a particular teacher if you want to teach for them in their studios). This can be a costly process but can also be one that provides you with an affiliation to a larger organization. This may be helpful from a marketing and teaching opportunity perspective as well as connecting you to a community of like-minded teachers. It can also give the yoga students you meet a way to connect you to a particular style and training process. Decide if you think this is important to have and if so, select training programs that will provide you with the certification and registration status from Yoga Alliance that you would ultimately like.
5. Get down to brass tacks about money: As with any potential job switch, it's always helpful to look at the financial aspects. Start with what you know (your expenses). If you don't have a monthly budget, make one now and figure out the bare minimum you need to break even. Then, with that number in mind, start to map out the opportunities you'd need to generate that income. Not sure how much you'll be paid? Ask other teachers about it. Within reason, teachers can give you a range of rates for different services (group classes, privates, freelance work). See what you'd need to generate on your own in order to hit your number. This is a big topic by itself but even doing this on a basic level may reveal some things you didn't think of before.
6. Don't rule out teaching part-time first: If you're in the process of this analysis and not getting the results you wanted, don't rule out the idea of teaching part-time while working. This allows you to start out while having the support of a corporate salary and benefits.
7. Consider the importance of health insurance, retirement savings and taxes: Most yoga teachers get health insurance on their own, as it's not provided by their employer(s). Teachers that transitioned to teaching full-time after using company sponsored 401K plans may have either kept those funds in the 401K or moved them to an IRA. In either event, your retirement savings is most often up to you to do, if this is important to you. Also, many yoga teachers need to do their own taxes as well as pre-pay throughout the year. You may want to consider hiring a tax attorney to help you plan for the year ahead.
While these topics might be a bit of a downer (who wants to talk about taxes?) they're often part of what might trip you up once you make the switch. A little planning goes a long way to giving you the freedom to focus on what drew you to this analysis in the first place: You love teaching yoga!