My 9/11 Story: The Day That Shut Me Down and the Yoga That Woke Me Back Up
Editor's note: This story was first published on September 11, 2011.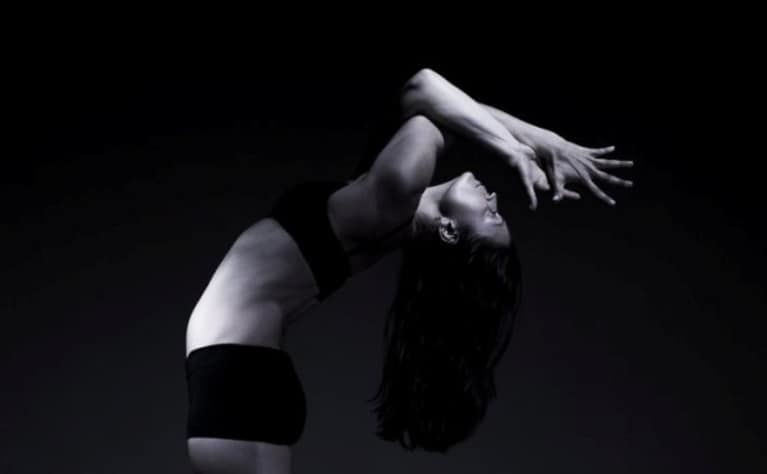 If my life had played out like I'd planned, I'd be a senior executive in marketing, married with three kids, living in the suburbs with a beach house on the Jersey Shore, and I'd train for marathons on the weekends. (I'd probably also be a stressed out, burnt out Superwoman.) Of course there is nothing wrong with this plan; my life just hasn't unfolded this way.
As I reflect on the day that changed my life, it's a mixed bag. There is trauma, the grief of a lost parent, and anger. I have thoughts around what wasn't done to prevent the events and what was done to cause them. I am still confused about why God could let something so horrific happen to so many people.
And … there is the way that moment pivoted my life. I don't know if I'd call it gratitude, but it's acknowledgment that I'd be a very different person, in a very different place if that day never happened.
I chose to live my greatest potential so that I can inspire the same in others.
My step dad was on the 78th floor of Tower 2 when it, and everything I knew to be normal, collapsed. A lieutenant in the NYFD, he was on his way up and into the impact zone when everyone else was running out.
We have a small glimpse of what he experienced as he climbed the building because they recovered the radio tapes capturing the last two hours of his life — a small gift amid huge horror.
After that day, I found myself in a life I could never have prepared for. And I adapted in the way I always do — take care of everyone and everything else around me so that I can disconnect from my own pain. It's a familiar story for many. It might be your story.
Enter yoga. I look back now, and I'm so grateful that I had yoga in my life, even if it was motivated by vanity (look good, feel good). But after 9/11, I quickly realized that my time on the mat was the only time that I could feel anything.
I know now that the trauma of that event was very much embedded in my body. Only when I moved and connected in my body was I able to disable my "doing self" and open up to being with my grief.
It wasn't pretty, but it was real, and it kept pulling me back and bringing me deeper. Before long, my practice was like eating or breathing; it was something that I had to do to stay grounded in what was real, to stay in the process of grieving, and to allow for healing.
All the therapy, counseling, books, treatments they threw at me did not put a dent in my armor. The gateway to my healing was through my body, through yoga.
But that wasn't all. The more I healed, the more I awoke to something within myself. I found a new outlook and a new idea of who I was and who I could be in the world. Suddenly, my old path did not feel right anymore; I felt called to something greater than myself. I felt aligned with a purpose, and I wanted more.
Here was another pivot in the road. I could say yes to a life of purpose or remain stuck. I hollered yes.
While there is still so much I don't understand about 9/11 or can't reconcile (I would not wish my experience on my worst enemy), I do know this: the event was my greatest teacher, and while it took so much away from me, it gave me so much back.
My step dad would be proud of what I chose in response to 9/11. I chose to be empowered and not oppressed, to live my greatest potential so that I can inspire the same in others, and to listen and learn always from the hidden blessings. Because they're everywhere.