Remembering 9/11: 8 Things I'm Recommitting To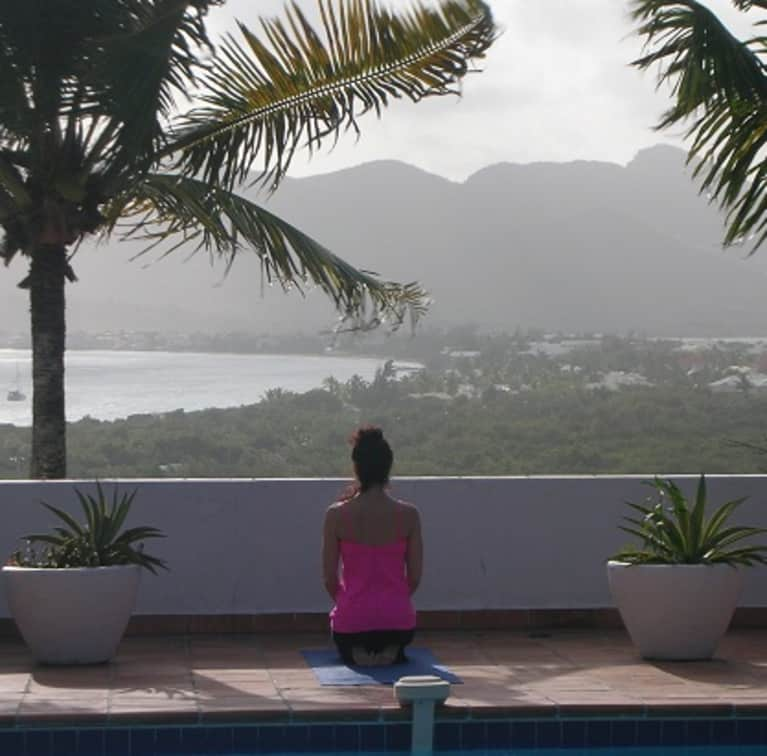 As the 10th anniversary of September 11th approaches, I find myself getting emotional every time I hear one of the stories associated with that day. Although born in the Bronx, I moved to New Jersey as a child and then in college years, to Boston, where I've stayed ever since. Despite my Boston home, I hold a special fondness for all things related to the Greatest City on Earth, especially my trips to the Bronx Zoo as a child and shows I took in on Broadway.
I watched an interview today with Lauren Manning on The Today Show. I heard her speak about the events of 9/11 from her perspective, as she headed to her office on the 105th floor of the World Trade Center and how she was immediately met by flames so fierce, she was burned on over 80% of her body. I was struck by the simplicity of her thoughts as she talked about the lessons she'd learned from the day. They weren't complicated thoughts about "why me" or complex plans for her future. They were simple, essential, clear nuggets of wisdom from a woman who had almost lost everything in an instant and afterwards, learned how to move forward and live life focusing on that which is most important to her: health, family and peace in her heart, regardless of living with the lasting physical and emotional scars that are inevitable after such a horrific event.
As often happens after an event like this, we take stock of where we're at and we try to make changes in our own lives that will allow us to focus more on what really matters and stop stressing over little things that aren't that important. As many of these life-changing events often are the result of political, social, economic and cultural forces, the post-event analysis can often be filled with complex discussion about things that need to change on a global, national and local level. But as I read the stories of 9/11, spend time teaching and practicing yoga and pushing myself towards living a healthy life, I'm continually struck by how effective the most simple things can be towards improving your wellness. I see this even in my yoga teaching with children; they find rest and stillness after only a few yoga-inspired games and poses.  
So, while these wellness tips might not all be inspired by 9/11, it's on the anniversary that I find myself re-committing to some basic things to improve my own health and wellness and increase my overall happiness. Maybe you'll find some of these things useful:
1. Take deep breathing breaks. As yoga teachers and students know, the deep breathing is one of the magical ingredients to triggering the relaxation response. But at the end of the day, who cares about the biology behind it? It just feels good.
2. Learn to love your body, despite what you might consider its flaws. Lauren talked about this in the interview; about how her body is not the same in so many ways but she's learned to love it and make peace with her body. We all can do the same, while taking steps to exercise and eat healthy foods. 
3. Let go of resentment and jealousy that only serves your ego and not your health. These are the things that push our buttons and trigger feelings of inferiority. They may pale in comparison to the challenges that others face, but why wait for a tragedy to realize these things don't serve us. Let them go now.
4. Make time each day to meditate. Make a sweet place in your home available to just sit. Spend time in nature. Get to yoga class 15 minutes early, sit on a block and close your eyes. Go out at lunchtime; sit in your car and breathe. There are lots of creative ways to fit meditation into your day and the benefits are endless.
5. Make time each day to appreciate something about your life. I have a post-it note in my medicine chest that says "Gratitude." It reminds me every day to be grateful for something.  Do what you need to do to take the time to be grateful.
6. Tell the people you love that you love them. Often. Don't save this for special occasions. Squeeze it into your phone calls, cards and emails. Make sure those you love feel appreciated and supported.  
7. Figure out what you're passionate about and make time to include it regularly in your life. One of the best ways to improve your health is to do what you love. If you can't make it your career, don't worry. You can make it a hobby, a part-time job, a weekend commitment or nighttime endeavor. Just make sure to make time for it.  
8. Worry less about your age and focus more on making time to do what you love and making most of the time you have on this earth. Anyone that narrowly missed injury or worse on 9/11 because of a late train, plane or meeting most likely lives each day with a zest for life. We all can live this way if we really appreciate the gift of life. 
As the anniversary of this day approaches, let us all work to find peace in our hearts and love in our souls not only for ourselves but for those around us.
Namaste.